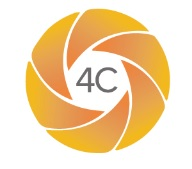 Modus 4C enables users to quickly foresee, comprehend and activate relevant data directly to review via a single platform to help minimize time and costs
(PRWEB) June 18, 2015
Modus eDiscovery, an evolving DC-based eDiscovery company that provides advanced eDiscovery, consulting and managed services to law firms and corporations, announced today the launch of its new proprietary Modus 4C ECA Solution to add to the company's suite of advanced technology products.
Brian Kawasaki, Modus COO, states, "Modus 4C is a proprietary Early Case Assessment solution fully integrated into Relativity that provides advanced guidance to make data analysis and filtering more accessible, accurate and cost effective. An integral part of Modus' expanded technology ecosystem, Modus 4C enables users to quickly foresee, comprehend and activate relevant data directly to review via a single platform to help minimize time and costs."
Modus 4C provides superior accuracy from processing to review, by eliminating downtime typically associated with import and export functions. Coupled with its intuitive visualization, reporting, analytics and filtering features, Modus 4C enables users to interact with vast amounts of information quickly and easily, providing ongoing transparency and continual case assessment.
To learn more about Modus 4C or schedule a 15 minute demo on line or in person, please visit our Modus 4C ECA Solution Landing Page.
ABOUT MODUS
Modus is an evolving DC-based eDiscovery company that helps organizations assess, strategize and leverage critical business intelligence obtained from people, processes, finances and data to optimize legal and enterprise-wide business results. Since its inception in 2008, the company has experienced exponential gains in market share, thought-leadership and financial success by conducting extensive market research and reengineering the company's products and services to align congruently with specific market needs.
Based upon a core foundation of "listening", Modus' advanced suite of eDiscovery, consulting and managed services provide law firms and corporations with advanced business-focused solutions by leveraging critical "discovery intelligence" (i.e. business intelligence") obtained from multiple constituents to help organizations make better-informed decisions on individual legal matters and enterprise-wide legal operations.