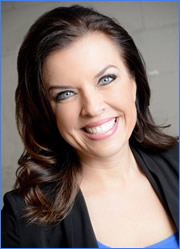 Educating the consumer is a necessary step for awesome home loan service
Boise, ID (PRWEB) June 18, 2015
Some industry professionals think that consumers could have helped to prevent the mortgage problems of 2008; if the consumer was better educated. However, the task of educating and servicing the consumer falls squarely on the mortgage professional. At the risk of sounding like the typical service provider cliché, Mandi Feely knew that providing excellent service through educating her clients would be necessary. Finance reforms starting with Dodd-Frank were extensive and resulted in thinning the herd. The readiness to understand new federal oversight from CFPB rules and guidelines with Dodd-Frank reforms gave Mandi a new determination to reach the top 1%.
Since the 2010 reforms including several updates, the new TRID rule coming into affect on August 1, 2015, Mandi continues to push her industry knowledge. With these new rules and regulations, she is able to rely on a solid team with well-established processes to make origination more efficient. One such process is FastTrac: the ability to provide borrowers an underwritten approval in just a few days. This gives Team Mandi an edge on the competition and her real estate partners embrace it. Team Mandi's commitment to her customers is a Real Approval, Fast; A FastTrac Approval.
It may be a simple concept, yet it comes down to education and knowledge of the rules and guidelines for residential home loans. This is the main reason why Mandi Feely was awarded as one of the Top 1% Originators Nationally in 2014 by Mortgage Executive and The Scotsman Guide magazines.
About Mandi Feely
Mandi Feely is a Mortgage Loan Originator and Branch Manager based in the city of Boise, Idaho. She is authorized to conduct business in Idaho, Montana, Nevada, Oregon, UTAH-DRE, and Washington though American Pacific Mortgage Corp. Mandi and her team (Team Mandi) consistently maintain their current knowledge of mortgage guidelines and rules to ensure each home loan borrower receives the most complete service available.