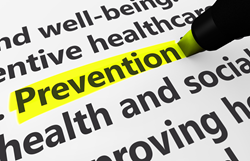 HLA testing is important because it shows where the body can possibly trigger an autoimmune reaction. It identifies autoimmune predispositions linked to gluten.
Orland Park, Illinois (PRWEB) June 17, 2015
Gluten related disorders, specifically Celiac disease and non-celiac gluten sensitivity, are closely linked with human leukocyte antigen (HLA) class II genes, HLA-DQ2 and HLA-DQ8. In fact, 95% of people with Celiac disease have the two HLA-DQ genes. (1)
"Celiac disease is an autoimmune disease that is the result of interplay between predisposing genes and triggering environmental factors, leading to autoimmune reaction in the body," explained Barbara Griffin, NMD, CNC, Certified Gluten Practitioner, and director of Vital Health, Inc.
"HLA testing is important because it shows where the body can possibly trigger an autoimmune reaction. It identifies autoimmune predispositions linked to gluten. New advanced genetic testing can play an important role in solidifying how the immune system will react to gluten."
Vital Health, Inc. stress three important points regarding celiac disease and gluten intolerance genetic testing:
1. Genetic testing identifies the body's tendency to react to gluten, based on a person's DNA. Gene testing gives a definitive answer as to whether or not one should avoid gluten. (2)
2. Genetic testing does not yield false negatives the way common blood tests do. Blood tests typically only measure two out of the seven known immune responses to gluten. (2)
3. On average it takes the body two to three years to put an autoimmune disease like celiac disease into remission. Genetic celiac and gluten sensitivity testing is a predictive antibody test, thus giving the client the necessary information to stop the disease or adverse gluten reactions from developing.
Dr. Griffin has developed a successful approach to helping clients achieve greater health. First she acquires an understanding of the health symptoms being experienced. She combines the wealth of information gained through the EVA Screening, identifies food sensitivities, and takes into account the genetic information identified through the Iridology screening.
Dr. Griffin shared, "EVA screening is provides a precise view of what is going on side the body as far as inflammation markers and stress on body systems and individual organs. The food sensitivity test identify if a particular food, such as wheat and gluten, are reactive and negativity impacting the body. Additionally if the client is experiencing any symptoms that are related to celiac or gluten sensitivity this further supports the benefits genetic testing provides since there is such a strong connection between the HLA genes."
Vital Health, Inc. recommends genetic testing for anyone directly related to someone already diagnosed with celiac disease, gluten sensitivity or autoimmune disease. Additionally, it is recommended that those diagnosed with the following diseases be tested:

Autism or autism spectrum disorders
Any of the over 80 autoimmune diseases
Bipolar or schizophrenia
Chronic anemia
Chronic fatigue syndrome
Eczema, including other skin conditions
Fibromyalgia
IBS and chronic intestinal problems
Infertility or recurrent miscarriages
Migraine headaches
Type 1 or 2 diabetes
Vital Health Inc. recommends Enterolab's genetic testing for gluten sensitivity and celiac disease. Enterolab is an accredited genetics lab that has led the way in advanced testing for celiac disease and now gluten sensitivity. The kit can be ordered by visiting Vital Health's website (http://www.vitalhealth.org) or Enterolab's website (https://www.enterolab.com/StaticPages/TestToOrder.aspx#Genetic_testing).
The test is completed in the convenience of the client's home and results are emailed. This test measures for all genes linked to both gluten sensitivity and celiac disease. Other labs only measure for genes linked to celiac disease.
Dr. Griffin explained, "Having the HLA genes does not guarantee someone will develop celiac disease. It takes the perfect storm within the body such as a virus, bacteria, high stress levels, low vitamin D and countless other environmental factors that cause the disease to develop. The genetic testing helps to further identify where your weak link is and if the gluten could possibly trigger a health condition."
Vital Health, Inc. recommends sharing with your physician test results and consulting them before introducing a new diet regime or nutritional supplement.
Sources:
(1) http://www.ncbi.nlm.nih.gov/pubmed/15982560
(2) https://www.glutenfreesociety.org/
About Vital Health, Inc.:
At Vital Health, Inc. Dr. Griffin integrates a whole body approach with the intention of facilitating wellbeing and optimal health amongst her clients. Dr. Griffin's specialties include: traditional naturopathy, nutrition, EAV Meridian Stress Assessment, Food Sensitivity Screening, Environmental Screenings, Iridology, SKASYS, Live Blood Cell Analysis as well as established integrative therapies such as Neuroemotional Therapy, Neuromodulation Technique, Cold Laser and clinician for Spectracell Laboratories, Inc. Vital Health, Inc. is located in the Orland Crossing office complex at 14225 S. 95th Ave., Suite 409, Orland Park, IL 60462 (708) 226-1131 http://www.vitalhealth.org