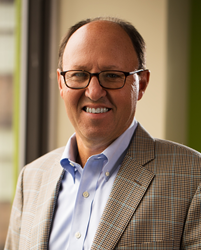 We are extremely pleased to welcome Mike to the D4 team, and greatly value his experience in legal, human resources and corporate governance matters
Rochester, NY (PRWEB) June 17, 2015
D4, LLC , a national leader in eDiscovery managed services, litigation support, computer forensics and deposition solutions to law firms and corporations, today announced the appointment of Michael Norris to the position of general counsel and senior vice president - Human Resources. Norris will assume responsibility for all legal affairs and will oversee all aspects of human resources administration. Mike brings over 30 years of experience and a broad skill set to the position.
"We are extremely pleased to welcome Mike to the D4 team," said John Holland, CEO and founder of D4. "His experience in legal, human resources and corporate governance matters will greatly benefit the organization in the years to come."
Norris has a proven record of leadership and experience in general corporate and commercial law. He started his legal career at Nixon Hargrave, Devans & Doyle (now Nixon Peabody) and eventually founded Ward Norris Heller & Reidy. In 2007 Mike became the first General Counsel and Vice President of Human Resources at the John D. Brush Co. Inc. a/k/a Sentry Safe, where he oversaw the HR and legal affairs of the Company globally. Mike is the current Chairman-elect of the Board of AVBI/Goodwill, former Chairman of the Board of the James P. Wilmot Cancer Center, and a member of various legal and HR professional associations.
"I am very pleased to be joining D4 at this exciting stage in the company's history and look forward to contributing to its future growth and success," said Norris. "It is my goal to work with the entire organization to continue to build D4's reputation as a well-respected and strong industry leader."
About D4, LLC
D4 is a leading national provider of managed data and discovery services to law firms and corporations. D4 was one of the first providers to offer an eDiscovery Managed Services solution, which launched in 2011. D4 has been instrumental in helping customers realize up to a 70% cost reduction over previous eDiscovery solutions. The company's state-of-the-art data center operations in Rochester are complemented by electronic discovery and litigation support offices throughout the country. D4 has been recognized by Inc. Magazine as one of the fastest-growing private companies in the US for four consecutive years. Visit http://www.d4discovery.com for more information.