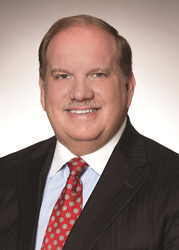 Baton Rouge, LA (PRWEB) June 18, 2015
Alliance Safety Council's Senior Vice President, William "Bill" Dufrene, has been named chair of the Finance & Business Operations Section Council of the American Society of Association Executives (ASAE) for the 2015-2016 fiscal year. The Finance and Business Operations Section Council works to support ASAE's professional interest section for association finance, business operations and human resources professionals by identifying content, ideas, and writing articles; conducting webinars; and managing related online resources. They also plan and select presentations for ASAE's Finance, HR, and Business Operations Conference.
In his role as chair, Bill will engage in and support ASAE's overall leadership and planning process; promote volunteer involvement by maintaining an understanding of ASAE activities, discussions and programs; and assist in formulating content resources that will further the goals and objectives of the group and ASAE.
Working in his position at Alliance Safety Council, which is a member-driven association, Bill became involved with ASAE and earned his Certified Association Executive accreditation in 2006. This is the highest professional credential in the association industry, earned by less than five percent of all association professionals.
Bill is an active member of both ASAE and the Louisiana Society of Association Executives (LSAE). He will serve as ASAE's Finance & Business Operations Section Council chair for a one year term