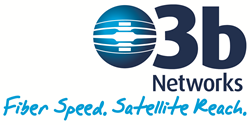 St. Helier, Jersey, Channel Islands (PRWEB) June 17, 2015
O3b Networks today announced an agreement with Our Telekom, the leading telecommunications service provider in Solomon Islands, to significantly increase its contracted capacity over the O3b Medium Earth Orbit (MEO) satellite constellation. Our Telekom's decision to upgrade their O3b service comes very soon on the heels of its launch over O3b in April 2015.
The low latency, high throughput connectivity provided by O3b has been used primarily for Our Telekom's enterprise customers, and the ISP is upgrading their bandwidth by almost 60% to meet the high demand from this important customer segment. Our Telekom attributes the increasing demand for internet services to the much improved customer experience O3b has provided, especially in the capital city of Honiara.
The Solomon Islands is the fifth largest nation in the Oceania region, with over 1000 Islands and an extremely dispersed population. Since its founding in 1988, Our Telekom has been instrumental in the development of telecommunications services in the Solomon Islands. Services for their consumer and business customers include mobile, fixed line and internet communications, as well as television. Our Telekom provides service to, and has offices in, every province of the country and is working to deploy advanced mobile service to the most rural and remote islands.
The O3b satellite network is well suited to meet the unique connectivity requirements and challenges of the Solomon Islands. O3b can provide fiber-like throughput and latency to decentralised populations, where terrestrial fiber is not a financially feasible option. MEO satellites are significantly closer to the Earth than traditional geostationary (GEO) satellites, greatly reducing latency. In addition, the high throughput provided by O3b enables Our Telekom to provide true bandwidth speeds for their customers.
"Our Telekom has been thrilled with the improved connectivity we have been able to provide our customers since our link over O3b went live," said Loyley Ngira, CEO of Our Telekom. "The rapid increase in capacity demand is great to see, and with the flexibility of the O3b Network, we can quickly ramp up the throughput we get to meet that demand."
"O3b delivers today an answer to the absence of submarine fibre connectivity," said Keir Preedy, Our Telekom Chief Operating Officer. "It offers us high bandwidth, low latency, fiber-like service where before, we were on geostationary satellite connections which were slow, high latency and very expensive."
"O3b is extremely pleased that Our Telekom has valued the O3b service so much that they are increasing their capacity so quickly after initial launch of service," said Imran Malik, VP Asia Pacific & the Middle East for O3b. "Our Telekom has become another great example of customers who have quickly upgraded their bandwidth commitment after going live. This is confirmation of the value O3b provides to our customers."
About O3b Networks Limited
O3b Networks Limited is a global satellite service provider operating a next-generation satellite network for telecommunications operators, Internet service providers, enterprise and government customers in emerging markets. The O3b system combines the global reach of satellite with the speed of a fiber‐optic network providing billions of consumers and businesses in nearly 180 countries with low‐cost, high‐speed, low latency Internet and mobile connectivity. O3b Networks' investors include SES, Google, Liberty Global, HSBC Principal Investments, Northbridge Venture Partners, Allen & Company, Development Bank of Southern Africa, Sofina, Satya Capital and Luxempart. O3b Networks is headquartered in St. Helier, Jersey, Channel Islands.
About Our Telekom
Solomon Telekom Company Limited (Our Telekom), since October 2014, is a 100% Solomon Islands owned company between the country's only superannuation fund Solomon Islands National Provident Fund, (SINPF) which hold 97.32% of the shares, and the government owned Investment Corporation of the Solomon Islands (ICSI) which owns 2.68% of the shares.
Solomon Telekom Company Limited was incorporated as a private company, on 21st July 1988. Today it is a full service provider offering internet, voice, data (locally and internationally) and television services.
For more information, please go to http://www.ourtelekom.com