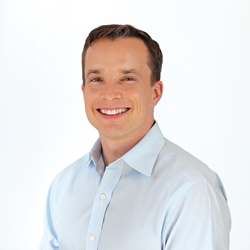 As marketers, our job is not to hawk products or services to our customers. It's to inspire them down a path different from the one they planned when they awoke this morning. - Tom Gerace, Skyword CEO and founder
Boston, MA (PRWEB) June 17, 2015
STORY HIGHLIGHTS
-CEO and Founder of Skyword, Tom Gerace, speaks to 300 marketers from brands across the world on the role of storytelling in inspiring consumers into action.
-Confirmed that as consumers tune out banner ads and fast forward through commercials, brands need to refocus their marketing priorities and shift resources to non-interruptive methods.
-Spoke of how the demand for quality, ad-free content is pushing top brands to deliver experiences that speak to the consumer lifestyles, desires, and fears.
-Urged marketers to build a "storytelling mindset" within their organizations and establish a foundation for telling stories across languages, countries, and channels.
Content Rising Summit— Speaking at Skyword's first annual content marketing and brand storytelling conference, Tom Gerace, CEO and founder of Skyword, stated that stories—not advertisements—move people to action.
"As marketers, our job is not to hawk products or services to our customers. It's to inspire them down a path different from the one they planned when they awoke this morning," Gerace said to a room of 300 attendees from leading brands across the world, including Care.com, IBM, New Balance, and Hewlett Packard.
He said that as the impact of commercials, display ads, and other traditional advertising methods continues to decline, marketers need to find new ways to inspire and connect. Gerace urged marketers to show audiences new possibilities for living better, fuller lives and disrupt their thinking through storytelling.
"Story is core to our nature," he said. "It's been around for 35 thousand years, and it has helped us avoid danger, form community, and survive."
In his speech, Gerace offered digital trends and how brands can embrace original, sustainable storytelling to differentiate themselves.
Moving Beyond Interruptive Advertising
"The interruption model is dying," said Gerace, summarizing studies that suggest its decreasing effectiveness. In the past five years, surveys show that 75% of consumers DVR to skip ads and 60% experience "banner blindness," while digital banners ads now generate a mere 0.10% click-through rate. "As marketers, we need to learn to become a valuable resource rather than an annoying distraction.
Ad-free Content Becomes the New Normal
"The good news is, story consumption is skyrocketing," said Gerace, referencing
the rapid growth of paid content subscription services. Netflix boasts 62 million paid subscribers who watch 10 billion hours of programming each quarter, and millions more sign up every month. HBO Now provides another ad-free, over-the-top option, which is expected to serve 15 million subscribers by year-end. Increasingly, people are paying for ad-free content. Gerace urged marketers to pay close attention to these trends and to align their strategy with the way their audience prefers to seek out and consume content.
Marketing Budgets and Resources Do Not Reflect Changing Consumer Behavior
"People are voting with their wallets, every day, for ad-free experiences," he said, "So naturally, we should be shifting our ad budgets to something else, something that will reach these millions of people more effectively," he said. Gerace went on to show how major brands continue to spend tens of billions of dollars every year on digital and media ads. However, a select few have found a more impactful alternative by telling well-crafted, original stories.
To Succeed, Brands Will Embrace Storytelling as a Core Practice and Push Its Boundaries
Gerace went on to identify the key strategies for creating customer connections through storytelling. "What is the difference between a terrible story and one that we love? A lot of us believe that just because we have heard a good story, we can tell one. But there is a craft to good storytelling."
New Infrastructure, Process, and Creative Partners Will be Key to Telling Stories at Scale
Gerace urged attendees to prioritize moments over revenue, and establish a storytelling mindset throughout their organizations. "You need to build the infrastructure required to make great storytelling a sustainable business process...this requires building a foundation that allows you to tell great stories every day in different languages, countries, and channels," he said.
Gerace also shared how Skyword is positioned to be the best place for original, sustainable storytelling. He noted that the company announced the launch of Skyword Video, a new solution that enables marketers to manage video strategy, workflow, and production from one place. In February, the company launched Skyword Global, which includes the internationalization of the Skyword Platform and access to in-country writers, videographers, and editors.
In conclusion, Gerace reminded the audience of the enduring power of storytelling, even in an industry defined by change and innovation. "In this age of information saturation, it is more important than ever that we focus less on selling our products and services and more on creating true, authentic relationships with our audiences through stories."
About Skyword
Skyword moves marketing leaders and those who create content for them forward. By embracing a sustainable, scalable approach to original storytelling, Skyword liberates brands from ineffective marketing practices and inspires them to create deeper connections with their audiences. The Skyword Platform makes it easy to produce, optimize, and promote content at any scale to create meaningful, lasting relationships. Skyword also provides access to a community of thousands of freelance writers and videographers, an editorial team, and program managers who help move clients' content marketing programs to new levels of creative excellence. Skyword is a privately held company headquartered in Boston, Mass., with offices in Miami, Fla., Palo Alto, Calif., and New York, N.Y. The company's technology center is located in Pittsburgh, Pa. Investors include Cox Media Group, Allen & Company, Progress Ventures, and American Public Media Group.
Connect with Skyword
Website: http://www.skyword.com
Facebook: https://www.facebook.com/skyword
Twitter: @skyword
LinkedIn: https://www.linkedin.com/company/skyword-inc.
Google+: https://plus.google.com/116106239912491759886/post
The Content Standard: http://www.contentstandard.com/