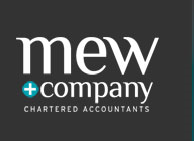 Mew and Company has in-depth knowledge of the different processes taking place during a corporate reorganization
Vancouver, BC (PRWEB) June 17, 2015
Vancouver Chartered Accountants from Mew and Company have recently announced that they now provide corporate reorganization services for clients in order to guide them through the many provisions in the Income Tax Act. These provisions are complex and often require the assistance of an experienced tax service specialist. Since Mew and Company has in-depth knowledge of the different processes taking place during a corporate reorganization, they have been able to acquire ample experience in the field. As a result, Mew and Company Mew and Company can help clients minimize their taxes and reach their reorganization goals.
"Corporate reorganizations occur in many situations," states a representative. "Common examples include your desire to protect the retained earnings of the operating business, a merger with a third-party-owned business, or a mature shareholder passing ownership to an adult child involved in the management of the business. The Income Tax Act has a number of provisions to assist in this process, so the business owners are not burdened financially. However, a great deal of planning and knowledge of corporate reorganization are required to leverage these provisions effectively."
Mew and Company's tax and corporate reorganization services address many common tax issues, such as tax loss utilization, capital dividend planning, share structure and shareholding changes, and obtaining advanced tax rulings, to name a few.
About the Company
Mew and Company, Vancouver is an ideal solution to the taxation problem. With their simple philosophy of building long-lasting customer relationships, the company has been serving many corporate clients in a variety of fields, including restaurants, real estate, retail and also the service industry. Investing in their specialist services will undoubtedly prove to be fruitful for all kinds of clients.
To learn more about Mew and Company, log on to http://mewco.ca/. In order to get in touch with a representative to discuss viable financial services, visit the website http://mewco.ca/ for further contact information.