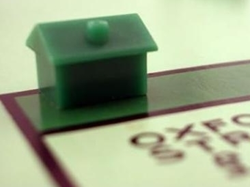 increasing value of homes reflects the improving economy as well as the increased job security many individuals are experiencing
Chicago, IL (PRWEB) June 17, 2015
A healthier economy and improved job situation may encourage more first-time home buyers to invest in a new home. The Federal Savings Bank also knows that the favorable conditions are also likely to lead to higher home prices across the nation.
The National Association of Realtors released its latest quarterly report on May 11th and the results indicated home values are on the rise. In some areas there was even double-digit price appreciation when compared to the previous quarter.
Median home prices jump
Existing single-family homes experienced a price increase in 85 percent of the markets measured in the report.
"Sales activity to start the year was notably higher than a year ago, as steady hiring and low interest rates encouraged more buyers to enter the market," said NAR's Chief Economist Lawrence Yun. "However, stronger demand without increasing supply led to faster price growth in many markets."
Yun also indicated the importance of an improvement in the available housing supply. Without a balance between inventory and demand, prices may spike too much for the average buyer.
An S&P Dow Jones Indices report from May 26th echoed the price gains reported by NAR. For 35 consecutive months, home prices have continued to rise. David Blitzer, the managing director and chairman of the index committee, indicated these increases are due to a rebound and not a bubble situation.
Current homeowners continue to build wealth
As home values continue to rise, individuals who own real estate are seeing some benefits from the increasing value of property across the U.S.
"Homeowners throughout the country have enjoyed accumulating household wealth through the steady rise in home values in the past few years," said Yun.
Some markets more expensive than others
Certain markets are more or less expensive than others. The most expensive local housing markets include:
San Jose, California
San Francisco
Honolulu
Anaheim-Santa Ana, California
San Diego
The least expensive markets included:
Youngstown-Warren-Boardman, Ohio
Cumberland, Maryland
Rockford, Illinois
Decatur, Illinois
Toledo, Ohio
According to S&P's report, San Francisco and Denver experienced the most substantial gains on a year-over-year basis. San Francisco saw a 10.3 percent increase from the previous year and Denver prices jumped 10 percent from last year.
Home affordability remains attainable
Despite the increasing prices, Chris Polychron, NAR's president noted the historically low interest rates have allowed interested buyers to become homeowners.
"Realtors are reporting increased foot traffic this spring as more consumers are feeling confident about their financial situation and looking to lock-in before rates eventually start to climb," noted Polychron. "With supply remaining tight - especially at the entry-level price range - buyers will need the expertise."
The Federal Saving Bank thinks increasing value of homes reflects the improving economy as well as the increased job security many individuals are experiencing. Prices increase whenever the economy and demand support growth and the current surge in home prices is directly correlated to this.
Low rates and more lenient lending options will help many interested home buyers purchase property and continue to bolster the housing market.
Contact The Federal Savings Bank, a veteran owned bank, to learn more about mortgages.