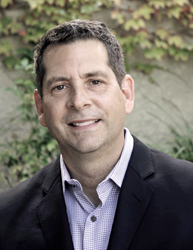 Current conditions are unsustainable for any media company expecting growth in the future.
Santa Monica, CA (PRWEB) June 19, 2015
ContentBridge COO Doug Reinart is asking for movies studios and television content holders to adopt IMF (Interoperable Master Format) standards to create a seamless digital distribution structure. His comments are included in a white paper titled, "A Bridge To The Future" expected to be released to industry trade organizations this week. ContentBridge is a leading provider of digital supply chain solutions to the media and entertainment industry.
"Hodgepodge" of Assets
In his report, Reinart surveys the current state of the media supply chain, with a future forecast remaining cloudy because of a legacy of cumbersome film and tape elements. "We have vaults filled with a hodgepodge of title elements, assets sprawled across service providers and other non-conformed elements video improperly transferred and missing metadata, says Reinart. "In short it's a mess that keeps costs high and efficiencies low. Current conditions are unsustainable for any media company expecting growth in the future."
Enter IMF
Reinart is encouraged by the momentum building for the adoption of Interoperable Master Format (IMF) as a common approach going forward. Netflix and other retailers have recently voiced their support. IMF would allow "vaulting" and distributing movie, television and other programming formats easily between business partners. "I'm all in for the IMF approach," says Reinart. "I'm for any approach that allows content owners and distributors to maintain a single, very high quality collection for fully related and conformed title assets."
Full Adoption Needed By Industry
While Reinart acknowledges that many of the largest content companies and digital retailer are already working with IMF-like deliverables, in reality, across-the-board compliance is needed to maximize efficiencies. "Most content owners do not have full title collections assembled into IMF-compliant asset packages," says Reinart. "They do not have neatly organized and conformed component libraries. Many title assets have not been mastered to support UHD, HDR, and object-based audio fields. Yet, these issues are not a justification to perpetuate outmoded digital supply chain practices."
Supply Chain Implications:
Reinart believes universal adoption of a standard would yield significant results in the next five years. Among them, the cost savings to content owners provided by having:

One service-ready master asset collection replaces the hodge-podge of assets scattered across many of today's digital "vaults". This standard collection becomes a common defined deliverable set for post-production and content acquisition processes going forward
IMF packages will be stored at the content owner's discretion across one or more public cloud storage services, private data centers, or hybrid deployments. (ContentBridge's recent publicized move to the cloud via Microsoft Azure to create an integrated service offering.)
Pointers, potentially leveraging one or more entertainment identification registries and name spaces, will be maintained in cooperative vaults
Rights, avails, and other business terms will also be maintained in cooperative vaults (with fully controlled/constrained access of course).
Fulfillment, including the selection, transcoding, packaging, and delivery of media assets and metadata, will be performed by cloud-based resources based on Composition Playlist instruction sets (also maintained in the cloud).
About ContentBridge
ContentBridge is a leading provider of digital supply chain solutions to the media and entertainment industry. Through its direct involvement with major studios, distributors, and leading consumer services like iTunes and Netflix, ContentBridge has developed software and best practices for efficiently automating the management and distribution of movie, television, recorded music, music publishing, and eBook content. The company is an approved audio and video encoding vendor for most major digital retailers worldwide. ContentBridge delivers its technology on-premise, in the cloud, or through a highly capable managed services team drastically reducing cost and time to market, while significantly increasing revenue, efficiency, and quality control.