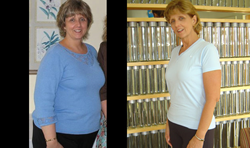 Healthy eating plans combined with pure prescription diet products help patients lose 20 or more pounds per month, improve health and relieve heartburn symptoms.
Los Angeles, CA (PRWEB) June 18, 2015
Heartburn, a burning pain in the chest and throat, affects millions of Americans and occurs when the lower esophageal sphincter allows acids from foods to reflux into the esophagus. This most typically happens after consuming a large meal, but may also be due to a weakened esophageal sphincter. Because the lining of the esophagus is not equipped to handle this excess acid, it becomes irritated, resulting in burning pain in the chest, many times mimicking heart attack symptoms.
Heartburn symptoms can include:

Burning chest pain that can become worse when lying down and is relieved by antacids;
A sour taste when awakening;
Regurgitation;
Pain in the upper abdomen;
A feeling of fullness;
Burping;
Nausea;
A feeling of food sticking in the chest after swallowing.
The good news is that Diet Doc can help patients relieve heartburn symptoms through very simple dietary change and weight loss. New patients will work with certified nutritionists to develop meal and snack plans that include a wide range of delicious low calorie, low carbohydrate and low acidic food choices that keep the body nourished and operating at optimal capacity and leave patients feeling full and satisfied, control acid reflux and relieve heartburn. Using their own algorithm, they uniquely and strategically tailor meal and snack plans around each patient's age, gender and activity level that are compatible with personal nutritional needs and medical conditions.
And, while all new patients are eligible for these personalized meal and snack plans, many will qualify to accelerate weight loss by enhancing their diet plans with one or more of Diet Doc's exclusive, pure prescription diet products. Manufactured in the United States in FDA approved, fully licensed pharmacies, their hormone diet treatments work in unison with the meal plans to signal the brain to release stored fat from its resting place in the cells and the hard to reach places. Because the diet plans reduce carbohydrate intake, the body will begin relying on this stored fat for its energy needs, resulting in the very rapid and very noticeable loss of pounds and inches. In addition to its remarkable fat burning abilities, the hormone diet treatments also eliminate many dieting side effects, enabling patients to focus completely on reaching their ideal weight without interruption of between meal hunger, food cravings or loss of energy. Diet Doc's modern approach to weight loss is responsible for helping over 25,000 actual patients lose 20 or pounds per month without harmful or annoying side effects, improve their overall general health and relieve heartburn symptoms caused by an unhealthy diet.
Diet Doc has become a nationally recognized leader in the weight loss industry and continues to bring safe, rapid and effective weight loss into the homes of people throughout the country. New patients can simply call 888-934-4451 or visit http://www.dietdoc.com to schedule an immediate, confidential, no-cost online consultation. Diet plans are tailored to meet the needs and goals of those who are struggling to lose that final 10-20 pounds to those whose health is compromised by excess weight and who must lose 100 pounds or more.
About the Company:
Diet Doc Weight Loss is the nation's leader in medical, weight loss offering a full line of prescription medication, doctor, nurse and nutritional coaching support. For over a decade, Diet Doc has produced a sophisticated, doctor designed weight loss program that addresses each individual specific health need to promote fast, safe and long term weight loss.
Diet Doc Contact Information:
Providing care across the USA
Headquarters:
San Diego, CA
(888) 934-4451
Info(at)DietDoc.info
http://www.dietdoc.com
Twitter: https://twitter.com/DietDocMedical
Facebook: DietDocMedicalWeightLoss
Linkedin: https://www.linkedin.com/company/diet-doc-weight-loss?trk=biz-brand-tree-co-logo