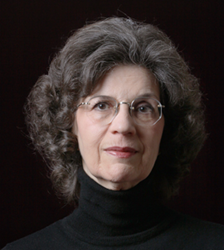 In 'Window on the West,' I am presenting--for the viewer's contemplation—images that tell many of the stories that comprise the 200-year history of the American West.
(PRWEB) June 18, 2015
"Window on the West," a new painting by acclaimed artist Jenness Cortez will be sold at the annual Coeur d'Alene Art Auction, July 25, 2015 at the Peppermill Resort in Reno, Nevada. In her latest work Cortez documents exactly 200 years of the American West's history––from 1804 when President Thomas Jefferson dispatched the Lewis and Clark expedition, to 2004 and the passing of the first truly western U. S. president, Ronald Reagan.
For over 25 years the Coeur d'Alene Art Auction has specialized in the finest classical Western and American Art representing past masters and outstanding contemporary artists. According to public records, the Coeur d'Alene Art has profited their clients nearly $240 million in the last decade. According to The Wall Street Journal, "Reno is home to the nation's biggest and most successful auction of Western art."
In "Window on the West," Jenness Cortez continues to reexamine the classic paradox of realism: the painting both as a "window" into an imagined space and as a physical object. Summarizing her creative process, Cortez explains, "Every painting begins with a vision seen in the artist's mind. Sometimes the finished piece appears in the mind full-blown, and at other times it is amorphous––yet with some beguiling character that begs to be developed. In either case, between that first inspiration and the finished painting lie hours of research, thousands of choices and, of course, the great joy of painting. The process is organic. Even with a well-conceived composition in place, the painting has a life of its own and the best ones surprise even the artist with twists and turns that outshine the most clever of plans. It's as if the creative spirit insinuates itself into the work, wanting to serve its own best interest with solutions that far exceed the artist's original, limited vision."
"To be of value," Cortez says, "the visual conversation initiated by my paintings must have some significant meaning. And that meaning must be communicated clearly and understood by the viewer. In 'Window on the West,' I am presenting--for the viewer's contemplation—images that tell many of the stories that comprise the 200-year history of the American West. In 1801, for example, when Thomas Jefferson became president of the United States, two out of every three Americans lived within fifty miles of the Atlantic Ocean. To the west, France owned the vast, largely unexplored Louisiana Territory where Napoleon hoped to establish an empire in the New World. In 1802 President Jefferson offered to buy the port of New Orleans from France, but Napoleon Bonaparte, strapped for cash to fund his wars, counter-offered to sell the entire Louisiana Territory, 820,000 square miles, for $15 million¬¬––an amount which was twice the U. S. federal budget. With a stroke of his pen, Jefferson more than doubled the size of the country. In the press of the times the purchase was called "Jefferson's Folly." Today we know Thomas Jefferson's vision as the birth of the American West.
Like all her other work, this intricate Cortez creation challenges the viewers' intellectual curiosity and celebrates the sheer pleasure of beautiful painting. In "Window on the West," Cortez plays author, architect, visual journalist, art historian, curator and pundit to help open our eyes to what we might otherwise have overlooked, forgotten, or taken for granted. By masterfully presenting iconic works of the American West, Jenness Cortez again inspires us to see differently––to rediscover, revalue and reintegrate our own intuitive resources into the hurried regimen of modern American life.
Biographical Notes:
Jenness Cortez was born in 1944 in Frankfort, Indiana. She received her B.F.A. from the Herron School of Art in Indianapolis, apprenticed privately with noted Dutch painter Antonius Raemaekers and later studied with Arnold Blanch at the Art Students League of New York. Her work is in numerous public and private collections including those of Presidents Ronald Reagan and Bill Clinton, HM Queen Elizabeth, II and the New York State Museum.
Artist Jenness Cortez is represented by Perlmutter Gallery in Averill Park, New York and Trailside Galleries in Scottsdale, Arizona and Jackson Hole, Wyoming.
Elements Contained in "Window on the West"
On back wall:
Edward S. Curtis self portrait photogravure 1899;
"Fort Worth Five" front row left to right:
Harry A. Longabaugh (Sundance Kid), Ben Kilpatrick (the Tall Texan), Robert Leroy Parker (Butch Cassidy), standing: Will Carver and Harvey Logan (Kid Curry), 1900 photograph by John Schwartz, Smithsonian Institution's National Portrait Gallery;
George Caleb Bingham (1861-1879)
"Daniel Boone Escorting Settlers through the Cumberland Gap" Mildred Lane Kemper Art Museum;
Frederic Remington (1811-1909)
"In from the Night Herd" engraving after Remington drawing, "Harper's Weekly" October 9, 1886;
"Her Calf" en grisaille, Amon Carter Museum of American Art;
George Catlin (1796-1872)
Blackfoot Chief "Stu-mick-o-súcks (Buffalo Bull's Back Fat) Head Chief, Blood Tribe"
Smithsonian American Art Museum;
Annie Oakley (Phoebe Ann Mosey) studio portrait;
Col. W.F. Cody, 1908 Buffalo Bill lithograph.
On the shelf: Albert Bierstadt (1830-1902) "Emigrants Crossing the Plains" The Butler Institute of American Art; Kachina (Paiyatemu), Zuni late 19th century Brooklyn Museum; Frederic Remington (1861-1909) "The Broncho Buster" Bronze Metropolitan Museum; 1901 $10 Legal Tender Bison Note; Early 20th century buffalo skull; Eanger Irving Couse (1866-1936) "The Kachina Painter" private collection; Charles M. Russell (1864-1926) "Bronc to Breakfast" watercolor National Geographic January 1986, Montana Historical Society.
Carte de visite photographs: Gen. George Armstrong Custer, National Photographic Art Gallery; Sitting Bull, Hunkpapa Lakota holy man and tribal chief; Calamity Jane (Martha Jane Canary) frontierswoman and scout; James Butler "Wild Bill" Hickok, lawman, gunfighter; Sara Winnemucca, social reformer for Native American rights c.1880; Chief Gall (Pizi) Hunkpapa Sioux 1881 photographed by David F. Barry, National Archives; William S. Hart, silent film actor; Myra Maybelle Shirley Reed (Belle) Starr, outlaw, Oklahoma Historical Society; Frederic Remington at Yale, Dow Studios, Amon Carter Museum of American Art; Lucia Darling, first Montana school teacher 1863, Beaverhead County Museum; Red Cloud, photographed by Charles Milton Bell 1880; Charles M. Russell, Harry Pollard photographer 1919, Brian W. Dippie Collection; Black Elk, Oglala Lakota (Sioux) medicine man; William Penn Adair "Will" Rogers humorist, 19th century photograph; Chief Joseph–Nez Perce photogravure by Edward Curtis early 20th century.
Foreground display: Rembrandt Peale (1778-1860) Thomas Jefferson, White House Historical Association; Kiowa Moccasins c. 1870, private collection; Norman Rockwell (1894-1978) "Dreams of Long Ago" Saturday Evening Post August 13, 1927; Apache knife and sheath 1870; Colt 1851 Navy Revolver; 1890 pocket watch, American Waltham Watch Company; Acoma Olla (jar) c. 1770 private collection; Time (magazine) Ronald Reagan Commemorative Issue, June 14, 2004; Kachina, Kana-A Hopi c.1880.