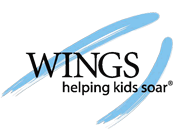 Washington, DC (PRWEB) June 18, 2015
Disney PIXAR's release of Inside Out is drawing attention to the importance of helping kids manage their emotions, announced Bridget Laird, CEO of WINGS for kids.
"Emotional support and the cultivation of social skills are vital for children's development—especially for kids who face obstacles such as poverty, violence and racism," said Laird. "The release of Inside Out shines a spotlight on the roller-coaster of emotions kids face everyday and on the responsibility we have as adults and parents to equip them with the tools they need to effectively manage their feelings."
Research shows that low-income and minority students are significantly more likely than their white counterparts to lack the social and emotional (SEL) skills that are foundational to academic success. WINGS is the only afterschool program in the country that focuses solely on improving SEL for students between the hours of 3 and 5 PM, when they are most likely to get into trouble.
"My students face tremendous emotional challenges due to problems in school, at home and on the street," said Jessica Lovins, WINGS' Program Director at Burns Elementary School in North Charleston, South Carolina. "Through the support of WINGS, my kids now have the skills to recognize, interpret and respond to the feelings they experience during any trying situation in their daily lives."
WINGS has published a social and emotional learning kit for parents to take the tools taught in their afterschool program into the home. You can view the toolkit here.
About WINGS for kids
WINGS is a nonprofit education program that teaches kids how to behave well, make good decisions and build healthy relationships. The program weaves a comprehensive social and emotional learning curriculum into a fresh and fun afterschool program—specifically targeted toward supporting low-income, minority students. Kids get the life lessons they need to succeed and be happy, and a safe place to call home after the school day ends.