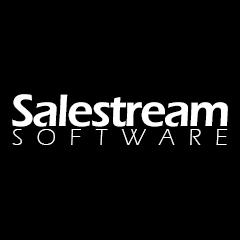 As the first carrier in MasterStream to quote international data services, Colt fulfills a growing demand within our broad base of domestic U.S. agent users.
Corona, CA (PRWEB) June 23, 2015
Salestream Software, Inc., maker of MasterStream, announced today that Colt Technology Services has become the platform's first carrier to provide instant quotes for international data services. Effective immediately, agents for Colt using the agent & VAR version of the platform, MasterStream-MX, can obtain quotes for Internet, point to point, and MPLS services throughout Europe and Asia. While the current release is for retail pricing and quoting for the agent community, wholesale international quoting is expected to be released soon for resellers and managed service providers using MasterStream-RX, the provider version of the platform.
Colt provides network, voice, data center and managed cloud services across Europe, Asia and North America. It serves the connectivity needs of business customers, wholesale carriers and cloud service providers with an extensive portfolio that includes:

Connections into over 200 cities, with customers in 86 countries globally
Metropolitan area networks in 47 cities
Over 22,500 buildings directly connected
29 managed data centers globally and connections into 530+ third party data centers
550+ Network to Network Interfaces
"As the first sponsor in MasterStream to quote international data services, Colt fulfills the demand for international data service quoting that has been growing within our large base of domestic U.S. agent clients," said Steve Roberts, CEO of Salestream Software. "Colt's extensive Ethernet and IP Network coverage in Europe and Asia and customer focus will be well received with our MasterStream client base."
To fully support instant quoting of telecom and cloud services internationally, Masterstream has added international address capabilities throughout the entire MasterStream quote-to-order platform. Mr. Roberts commented: "This feature will not only ensure the accuracy of the service address being quoted but also eliminate the guesswork often associated with interpreting address formats from abroad."
"Colt has the world class infrastructure needed to provide customers with reliable services and solutions, leaving them free to focus on their business priorities," said Paul Botwright, Vice President at Colt. "We are excited to be the first carrier on MasterStream to quote internationally. With MasterStream's broad adoption among both agents and providers, we anticipate significant US demand for our data services internationally."
About Colt
Colt provides network, voice, data center and managed cloud services to thousands of businesses around the world, allowing them to focus on delivering their business goals instead of the underlying infrastructure. Customers include 18 of the top 25 bank and diversified financial groups and 19 out of the top 25 companies in both global media and telecoms industries (Forbes 2000 list, 2014). In addition, Colt works with over 50 exchange venues and 13 European central banks. Colt operates across Europe, Asia and North America with connections into over 200 cities globally. It recently completed the acquisition of KVH, an integrated managed communications and IT infrastructure services business, with headquarters in Tokyo and operations in Hong Kong, Seoul and Singapore. Colt is listed on the London Stock Exchange (COLT).
For more information, please visit http://www.colt.net or contact Paul Botwright at +1 908 635 1575 or Paul.Botwright(at)colt(dot)net.
About Salestream Software
Salestream Software provides superior automation solutions to the telecom and VAR industry. With its MasterStream™ family of hosted automation services telecom service providers and master agents alike, automate all of their processes related to the management of partners, opportunities, quotes, orders, commissions, and other back-office operations. With MasterStream™, telecom agents and providers can support far more sub-agents, process more sales and orders with far fewer resources than any other support system will allow. For more information visit http://www.salestreamsoft.com or contact Steve Roberts directly at 949-715-7661 or by email at sroberts(at)salestreamsoft(dot)com.