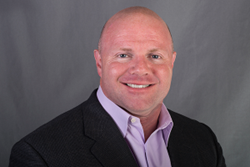 We've developed a minimally invasive procedure to not only relieve the pain of De Quervain's Tendinitis and other nerve conditions affecting the upper extremities, but also to restore full function. - Dr. Michael Fitzmaurice
Phoenix, AZ (PRWEB) June 19, 2015
Also known as "mommy wrist" or "mommy thumb," De Quervain's Tendinitis is a repetitive motion injury that leads to pain and mobility problems in the wrist and thumb. More common among women than men, new mothers can be especially susceptible to the condition, due to the natural fluid buildup and swelling that occurs around the tendons during and after pregnancy, as well as the repeated lifting and gripping motions inherent to caring for infants and small children.
In addition to causing pain, the condition can interfere with work and every day activities. The main symptoms of De Quervain's Tendinitis are:

Pain lifting small objects
Pain near the wrist side of the thumb that worsens with twisting or gripping motions
Stiffness and pain while bending or moving the thumb
Difficulty/pain making a fist
Painful/weakened grip
"Mommy wrist," as De Quervain's Tendinitis is sometimes called, is a painful condition that results when the tunnel that surrounds the tendons that control our thumb movements becomes enlarged or inflamed," said Dr. Michael Fitzmaurice, an elite hand surgeon in Phoenix, Arizona.
"At Fitzmaurice Hand Institute, we've developed a minimally invasive procedure to not only relieve the pain of De Quervain's Tendinitis and other nerve conditions affecting the upper extremities, but also to restore full function so that our patients walk out of the office ready and able to resume their normal activities."
The groundbreaking new technology at work at The Fitzmaurice Hand Institute is the patent-pending EndoTech System, designed by Dr. Fitzmaurice to provide minimally invasive, endoscopic surgery to treat:
Carpal Tunnel Syndrome
Trigger Finger
Cubital Tunnel Syndrome
Tennis Elbow
De Quervain's Tendinitis
Dupuytren's Contracture
Thumb Arthritis
Trigger Thumb
Lipomas
Musician hand injuries
The EndoTech system gives Dr. Fitzmaurice advanced visualization and precision in order to repair the damage to the joints and tendons with greater accuracy and less risk for side effects, as well as shorter recovery time than previously available with traditional treatment techniques.
About The Fitzmaurice Hand Institute
The philosophy behind The Fitzmaurice Hand Institute is a simple one: strive to always provide the best, most appropriate and most effective care for each and every person who walks through our door.
For Dr. Michael Fitzmaurice, this is an all-encompassing principle that guides everything he does in the office and in the operating room. It also is the guiding premise behind our unique level of compassion, commitment and service. And it's the very heart of his approach to your fastest, most complete relief and return to full function — the minimally invasive approach.
Dr. Michael Fitzmaurice is a board certified surgeon with certification in both Hand and Reconstructive Microsurgery. Dr. Fitzmaurice has performed thousands of surgical procedures with an endoscopic carpal tunnel success rate of greater than 99%. He specializes in minimally-invasive, endoscopic nerve procedures for carpal tunnel, trigger finger, tennis elbow and thumb arthritis. Dr. Fitzmaurice developed the patented EndoTech® surgical instrumentation system, and is one of the most sought after hand surgeons in the country.