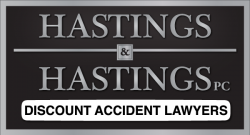 Phoenix, AZ (PRWEB) June 19, 2015
Essentially, car insurance follows the car and not the driver. So, if you lend your car to a friend who becomes involved in an accident, then you are unfortunately liable for damages. Of course, like most things involving the language of law, the situation is more complicated then it appears.
No doubt, when you loan someone your care you become liable via a principle known as vicarious liability. To illustrate the point, consider this law from the California Vehicle Code section 17150 which states: "Every owner of a motor vehicle is liable and responsible for death or injury to persons or property resulting from a negligent or wrongful act or omission in the operation of the motor vehicle." Boiled to its essence, the law holds the name on the vehicle's insurance responsible for the injury.
But, in most states the liability is limited. For instance, the California Vehicle Code section 1751 states: "an owner's liability is limited to $15,000 if the accident causes injury to one person, and $30,000 if two or more people are injured." So, there is some protection for the lender of the car, but everything changes when the lender is negligent.
The limitations stated above are abandoned when one acts negligently while loaning their car. For instance, loaning your vehicle to a known unlicensed driver could be construed as negligence. Another example involves lending your automobile to a visually intoxicated person. The examples are endless, so extreme precaution when lending your car is highly advisable.
There is an upshot to the scenario, however. The good news is that your insurance provider, and potentially your friend's insurance provider will usually contribute significantly to the compensation. Your car insurance will be docked first as the primary insurance, and your friend's will be utilized as a secondary insurance to cover the damages resulting from the accident. But, if the damages outweigh the coverage of your insurance policy and your friends, then you will be forced to pay for the remainder out of pocket.
Of course, if your friend was not at fault in the accident, then everything changes.
"It's always best to consult a qualified attorney when dealing with a hairy automobile accident. Our attorneys at Hastings and Hastings have over 100 years of combined experience," said John C. Coste, Attorney at Hastings and Hastings.