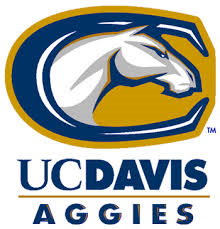 Shaw Sports Turf is an excellent company and I am continuously impressed with each individual that represents them.
DAVIS, California (PRWEB) June 18, 2015
UC Davis has selected Shaw Sports Turf to install a new synthetic turf field in Aggie Stadium.
When the time came to replace the previous synthetic turf field, Shaw Sports Turf inevitably won the vote. The hard work, dedication, timeliness, and respect from Shaw Sports Turf are all main factors contributing to this decision.
Synthetic turf was installed eight years ago in the stadium because natural grass couldn't withstand the continuous traffic and play on the field. Now, UC Davis will have a field with the longevity and durability to withstand all of the use. The new Shaw Sports Turf field will provide state-of-the-art aesthetics and performance.
Aggie Stadium hosts mainly football and lacrosse practices and games, as well as the performances by the marching band. The new field will offer better performance for any event held in the stadium.
Aggie football joined the Big Sky Conference in 2012. The Shaw Sports Turf field will allow the football program to be even more competitive in the Big Sky Conference.
The first football game on the newly installed field will be on September 12th, against South Dakota.
The field will feature Shaw Sports Turf's Legion system over a shock pad.
The Legion synthetic turf system features a combination of high-performance monofilament fiber with the most durable slit film fiber. The result is the best of both worlds: an amazingly soft and resilient playing surface with the performance and durability needed for multi-use fields.
The shock pad offers safety and performance that every field needs.
UC Davis truly values the relationship that they have with Shaw Sports Turf.
"Jason Kyzer, Craig Edwards, and Mike Pennington from Shaw Sports Turf went above and beyond expectations to solve problems," said Matt Blankenheim, Assistant Athletics Director of Facilities and Capital Projects. "Shaw Sports Turf is an excellent company and I am continuously impressed with each individual that represents them."
The 105,100 square foot Shaw Sports Turf field installation will be complete within the next week.
"UC Davis has made me feel like family," said Shaw Sports Turf Regional Vice President, Jason Kyzer. "I am excited to watch the Aggies excel and honored to have the opportunity to partner with such a grounded and growing university."
About Shaw Sports Turf:
A wholly-owned subsidiary of Berkshire Hathaway Inc., Shaw Industries is a full flooring provider to the residential and commercial markets. Shaw supplies carpet, hardwood, laminate, resilient, and tile/stone flooring products, as well as synthetic turf. Shaw Sports Turf is one of the leading synthetic turf companies in North America and has represented quality and innovation for more than two decades with over 1,500 successful installations, including an impressive list of high-profile field installations. For more information, please visit http://www.shawsportsturf.com, call 866-703-4004 or find us on Facebook.
About UC Davis Athletics:
UC Davis Athletics competes at the NCAA Division I level. The Aggies sponsor 23 varsity sports, including football and women's lacrosse. The football team is entering its fourth season in the powerful Big Sky Conference while lacrosse is a member of the highly respected Mountain Pacific Sports Federation. UC Davis Athletics primarily competes in the Big West Conference for the remainder of its sports and has nearly 600 student-athletes in its broad-based program.