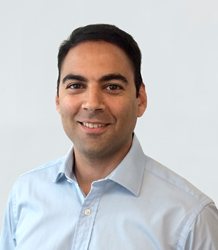 The key message for consulting sellers in 2015 is that we are in a very positive seller's market.
(PRWEB UK) 18 June 2015
Following a minor dip in 2013, deal volumes recovered in 2014 with a 13% uplift to the highest deal volume seen since 2007, prior to the credit crunch.
The consulting sector continues to attract a large volume of smaller-value deals, with 35% of reported acquisition values under $5m and 70% under $40m in 2014.
Deal values are highly correlated with the levels of profit and growth in each consulting sector, with the highest revenue multiples coming from Management Consulting sector deals and the lowest from HR Consulting sector deals.
Cross border deals saw a 3% increase from 2013 to 2014. Consulting firms sold in the US are most likely (88%) to be acquired by a US buyer, whereas in Europe 26% of consulting firm buyers are from overseas.
"The key message for consulting firm sellers in 2015 is that we are in a very positive seller's market" said Shant Yeremian, Equiteq's Global Buyer Relationship Director. "However, uncertainties are increasing in some markets that may impact the overall picture. We expect the US and UK to continue an overall upward trend in deal volumes and values, while uncertainty in continental Europe, Asia and Africa/Middle East will make these markets less predictable."
Equiteq's Global Mergers and Acquisitions Report 2015 is available to download for free from http://www.equiteq.com/media/111216/equiteq-2015-global-consulting-ma-report.pdf?dm_i=1REX,3G9FR,C598R0,CCRMH,1
About Equiteq
Equiteq is a consulting sector M&A specialist. We work with consulting firm shareholders, helping them to achieve their business objectives and exit strategies. Our services are designed to deliver great returns for our clients, by accelerating revenue, profit and equity value growth, and ultimately realizing that value in a trade sale or other type of liquidity event. If any of these objectives are on your agenda, then please contact us.
About Equiteqs' Global Consulting M&A Report 2015
The Global Consulting M&A Report 2015 is the only publicly available information on the Global M&A market. It covers professional services companies across all major industry segments including: management consulting, engineering, HR services, IT services and media consultants.