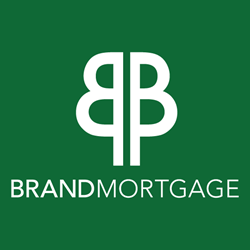 Expanding our market share in both Georgia and South Carolina has given us a greater competitive edge, with customers and business partners alike
Lawrenceville, GA (PRWEB) June 22, 2015
BrandMortgage, as a result of the growing millennial housing market, has expanded its presence and has opened new branch locations in both Athens, GA and Clemson, SC. BrandMortgage continues to increase its foothold by offering an extensive menu of loan products and services, including the Zero Down Payment program for homebuyers with limited starting funds.
In the last year, both Athens and Clemson have experienced encouraging job growth. With the busy house-hunting season in full swing, BrandMortgage recognized a need to build additional branches in these growing areas of Georgia and South Carolina. For residents living in Athens and surrounding areas, a new office is led by Mortgage Bankers Mike Paulk and Adriane Brown. The Clemson branch is now open, and is led by Mortgage Bankers Kathryn Holbrooks and Cindy Dix.
"Expanding our market share in both Georgia and South Carolina has given us a greater competitive edge, with customers and business partners alike," says Alex Koutouzis, President and Managing Partner of BrandMortgage. "But more importantly, these two additional branch offices will allow us to better serve these communities and their residents in Georgia and South Carolina more efficiently."
Athens and Clemson both have large universities, and as a result, a growing population of younger homebuyers. The Zero Down Payment program has been a significant launch for BrandMortgage, allowing customers to purchase a home without a down payment. For first-time homebuyers, the program encourages millennial shoppers to enter the housing market. To qualify for this program -- which is available on fixed-rate mortgages -- shoppers must have a credit score of at least 640, have 115% of the HUD median income available to qualify and complete a homebuyer education course.
BrandMortgage has a long and varied list of lending products available in addition to the Zero Down Payment program, including construction permanent, VA loans, doctor and dentist loans, extended rate locks, first-time homebuyer loans, self-employment loans, in-house niche and portfolio products, to name a few.
In addition, BrandMortgage has over 20 additional branch locations throughout the North and South Carolina, Florida, Georgia, Tennessee, and Virginia. Homeowners and buyers in Athens and the surrounding areas are encouraged to call 706.424.2275 to set an appointment with a mortgage specialist or visit the BrandMortgage office at 1057 Baxter Street, Athens, GA 30606. The Clemson office is at 100 McCollum Street, Clemson, SC 29631, and the main number to call is 864.643.2850.
About BrandMortgage
Standing tall on their century-long history of operating with respect, trust and integrity, BrandMortgage is a subsidiary of The Brand Banking Company – which was founded in 1905 and is one of the oldest privately-owned banks in Georgia. BrandMortgage is focused on being the best and strongest lender in the Southeast and, while they provide loans in 10 states, the full-service lender has never outgrown their Georgia roots. Offering a wide variety of mortgage finance products, they help each and every client choose the best options to fit their budget and meet their individual needs. BrandMortgage strives to take the guesswork out of the application process and explains all of the options in simple, straightforward language so their clients feel comfortable and secure with their decision. To learn more about BrandMortgage and their broad assortment of mortgage finance products, please visit http://www.brandmortgage.com.