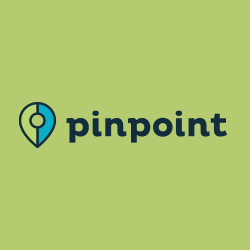 Overall, Pinpoint is scalable, whether a business has one location or thousands.
Louisville, KY (PRWEB) June 19, 2015
LEAP, a Digital Marketing Agency, is proud to announce the launch of its online reputation management solution, Pinpoint. The platform is a suite of online reputation tools and more that focus on location listing management, social media, mobile site creation and analytics.
Pinpoint improves a client's online visibility through distributing accurate listing information to Factual, Axciom, Infogroup and Neustar, providing exposure to more than 300 online search sites. Competitive analyses, tracking customer reviews and monitoring social media are other features. This is vital when a dirty restroom or staff review can deter potential customers from a business.
In the past, customer input was gathered from focus groups or not at all, but now companies and customers can see online reviews. Monitoring customer reviews and social mentions can seem timely, but Pinpoint streamlines the process by sending executive reports and allowing direct response. In the socialize add-on, the features are advanced, which help build a social media fan base and find real-time leads.
Mobile websites are expensive and can be difficult to create. Pinpoint simplifies and cuts the cost with its mobile site builder, that gets clients' information mobile friendly in seconds.
Online reputation management is typically conducted at a high-level compared to the regional or franchise level. General analytic software helps find widespread issues, but are public relations' focused instead of sales. Giant corporations do not have the resources to focus on every franchise individually. Pinpoint solves that issue by providing specific results to the leader at a local level.
Overall, Pinpoint is scalable, whether a business has one location or thousands. The platform can work for small businesses that do not have adequate resources. In addition, Pinpoint can significantly impact franchises. To connect with franchise owners, Pinpoint attended the National Franchise & Business Opportunities Show and will be exhibiting at the International Franchise Exposition, June 18-20, 2015 in New York City.
Get a free Pinpoint Snapshot Report today to see how a business stacks up.
About Pinpoint
Pinpoint is an online platform that allows you to quickly identify and manage location listings across the web, monitor your online reputation and see how your business stacks up against competitors.
###