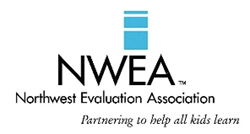 Portland, OR (PRWEB) June 18, 2015
Northwest Evaluation Association (NWEA) announced new partnerships today with the Idaho Charter School Network and the New Mexico Coalition for Charter Schools aimed at accelerating student learning in public charter schools in both states. Through these partnerships NWEA will provide both charter school groups with its nationally recognized assessment systems, including the MAP assessment, and a range of professional development resources.
"Our partnership with NWEA provides tremendous opportunity for growth for our public charter school members," said Doug Wine, Executive Director of the New Mexico Coalition for Charter Schools. "With the instructional tools offered in NWEA's comprehensive assessment system—including the Measures of Academic Progress (MAP) assessment—our members will have the ability to track and improve the growth of their students."
In addition to MAP, the partnership will give member charter schools across Idaho and New Mexico access to assessment resources such as MAP for Primary Grades (MPG), Children's Progress Academic Assessment (CPAA) and MAP Science Assessments.
"We are excited to have NWEA partnering with Idaho's charter schools on the Measures of Academic Progress (MAP)," said Terry Ryan, CEO of the Idaho Charter School Network. "MAP is the premier computer adaptive assessment for K-12 educators, and the professional development provided by NWEA is proven to help teachers hone their craft while improving student learning."
"The opportunity to offer valuable assessments and tools to so many students and teachers in Idaho and New Mexico charter schools is very exciting," said Matt Chapman, President and CEO of NWEA. "As a not-for-profit organization, these partnerships are important as a way to impact learning growth for more students across the country."
MAP, NWEA's flagship assessment, is a computer adaptive interim assessment that provides immediate feedback to teachers on their students' learning, enabling them to tailor instruction to individual needs. The assessment has received national praise for its ability to precisely identify each student's strengths and weaknesses in relation to a goal-strand level.
About Northwest Evaluation Association
Founded by educators nearly 40 years ago, Northwest Evaluation Association™ (NWEA™) is a global not-for-profit educational services organization known for our flagship interim assessment, Measures of Academic Progress® (MAP®). More than 7,600 partners in U.S. schools, school districts, education agencies, and international schools trust us to offer pre- kindergarten through grade 12 assessments that accurately measure student growth and learning needs, professional development that fosters educators' ability to accelerate student learning, and research that supports assessment validity and data interpretation. To better inform instruction and maximize every learner's academic growth, educators currently use NWEA assessments with nearly eight million students. Learn more at nwea.org.