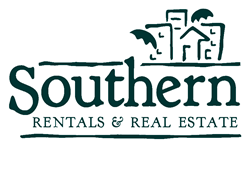 Destin, FL (PRWEB) June 19, 2015
Southern Vacation Rentals, a locally owned and operated Gulf Coast condo and vacation home rental company, recently launched a photo contest to encourage guests to share their sweet Southern memories across various social media platforms, including Facebook, Twitter and Instagram. The contest is open now through July 5, 2015, and the grand prize winner will be awarded a free five-night vacation from Southern. To enter, social media users are asked to upload their best Northwest Florida or Coastal Alabama vacation photos to the aforementioned sites with the hashtag #sweetSouthern.
"We are very excited for the launch of this contest," said Patricia Hardiman, Chief Marketing & Sales Officer. "At Southern, we sell the experience of a Gulf Coast vacation, not just vacation rentals, and we love seeing that experience come to life through the eyes of our guests."
Guests and locals alike are encouraged to submit their best photos using the #sweetSouthern hashtag and share those photos with family and friends. The contest winner will be determined by popular vote, so the more interaction the submitted photo receives, the more likely an entrant is to win. Popular entries to date include those of families enjoying the beach, sunsets taken from Gulf front condo rentals, and activities such as boating, fishing and miniature golf. All contest submissions can be viewed at Southern Vacation Rentals' Facebook page. Voting is currently open and the winner will be announced on July 6, 2015.
The Southern family of companies began in 1995 and is owned and operated by two sets of brothers, Mike and Brad Shoults and Kevin and Kerry Veach, and Susan Carleton. Southern is celebrating 20 years of excellence in the industry and is proud to offer premier Gulf Coast vacation rentals, property management and real estate services. Together, Southern Management Group represents nearly 1,000 vacation rentals, countless real estate properties, approximately 1,075 long term rentals and 40 associations from Fairhope, Alabama to Panama City Beach, Florida.
For more information about the Southern family of companies, visit http://www.GoSouthern.com.
###