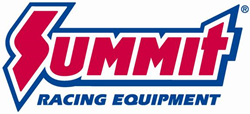 Tallmadge, OH (PRWEB) June 30, 2015
Rampage Frameless Soft Tops are designed to install quickly, while offering the same performance of the factory top. The tops do away with the complicated OE frame system, which makes them an affordable alternative to a stock replacement.
Rampage Frameless Soft Tops follow the contours of the factory roll bar, creating a slick fastback look. Larger side windows offer improved visibility and will unzip completely to create a safari-style top. For added convenience, the tops have integrated pockets to stash the windows when they're zipped out.
Each top provides a snug fit, which eliminates a lot of buffeting and flapping. This makes the top quiet at highway speeds and reduces fabric fatigue. Rampage Frameless Soft Tops are made from OEM-quality material and feature marine-grade zippers. The seams are heat-sealed to keep moisture out, plus these tops have innovative top supports that prevent rain from accumulating on the roof.
With the convenience and versatility of these tops, it's no wonder why PowerNation TV's Truck Tech guys saw fit to install one on their Wrangler Project. Watch the full episode here.
Rampage makes its Frameless Soft Tops with or without tinted windows. They're available for the 1992-2015 Jeep Wrangler, including the 4-door Wrangler Unlimited.
Summit Racing Equipment
http://www.SummitRacing.com
1-800-230-3030