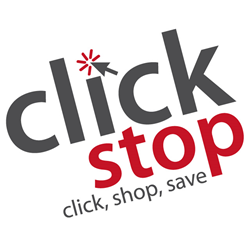 "This award is especially meaningful to us because it's based on honest responses from our employees."
Urbana, Iowa (PRWEB) June 18, 2015
Clickstop received recognition as one of the coolest employers in the Iowa City/Cedar Rapids business corridor. This year, it ranked fourth on the large category list of Coolest Places to Work compiled by the Corridor Business Journal (CBJ).
Clickstop is one of only two companies to place on the list three years in a row. Clickstop won the mid-size company category in 2013 before topping the list as the overall coolest company last year. Growth over the last year bumped the company into the large-sized categories, which ranked businesses with 100+ employees.
Clickstop CEO Tim Guenther accepted this year's award along with his family and several employees Tuesday, June 16 during a breakfast at the DoubleTree by Hilton in Cedar Rapids.
The 24 companies featured were recognized for creating some of the most engaging and rewarding work environments in eastern Iowa. Employee responses to a satisfaction survey helped the judges assemble the list.
"This award is especially meaningful to us because it's based on honest responses from our employees," Guenther said. "We want our employees to work hard, but we also want them to be happy."
Clickstop owns and operates several brands out of its two facilities in Urbana, Iowa. The company serves diverse markets ranging from the cargo control and moving industries to energy efficient insulation, fasteners and plastic storage containers. The company began manufacturing tie downs and other cargo control equipment for its flagship brand US Cargo Control several years ago. Since then, the brand has flourished.
The company's rapid growth trend has continued into 2015 as well. It recently announced plans for a multimillion dollar expansion that will bring an estimated 100 new jobs to the area. The new expansion is being driven by the company's growing manufacturing sector. Officials expect to break ground on the project in the fall.
"A lot of great things are happening at Clickstop, and our award-winning culture has helped spur our growth," Guenther said. "We're excited to see what the future holds."
###
About Clickstop, Inc.
Clickstop is the parent company of a suite of brands based in Urbana, Iowa. Its focus on great workplace culture has landed the company multiple work environment-focused awards including two first place achievements as the Coolest Place to Work. Clickstop serves diverse markets that include the moving and cargo control industry, energy efficient insulation products, and home organizing solutions. For more information visit Clickstop.com.