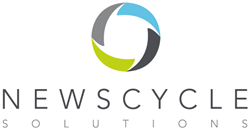 This is the third Sunnhordland property to install Newscycle software, and Os og Fusaposten is excited about its online newspaper using Newscycle's digital systemReidar HystadCEOMediehuset Sunnhordland
Bloomington, MN (PRWEB) June 22, 2015
Newscycle Solutions announces Os og Fusaposten, a Mediehuset Sunnhordland property in Os, Hordaland, Norway, is live on Newscycle's digital and content management systems.
Mediehuset Sunnhordland selected Newscycle Digital and Newscycle Content to modernize the end-to-end editorial operations and processes at Os og Fusaposten. The new digital software publishes and manages the first online version of the newspaper, Os og Fusaposten, deployed in Newscycle's cloud-hosted platform.
"This is the third Sunnhordland property to install Newscycle software, and Os og Fusaposten is excited about its online newspaper using Newscycle's digital system," said Reidar Hystad, CEO at Mediehuset Sunnhordland. "We are happy to be live and have this great opportunity to meet the demands of our audience. We haven't had an editorial management system or a way to archive content at Os og Fusaposten in the past so this is making a big difference in our processes as we grow and move forward."
Mediehuset Sunnhordland further states that the Newscycle systems increased opportunities for Os og Fusaposten to grow and retain its audience, expanding productivity levels and multimedia content consistencies across all devices. With a centralized database, Os og Fusaposten is using the Newscycle software to create a unified, collaborative environment with shared resources and assets.
"Newscycle is proud to provide Os og Fusaposten with the new technology they need," said Robert Bohlin, Newscycle's Executive Sales Director, EMEA. "Newscycle's digital system in our cloud environment was a strategic move for Os og Fusaposten. The newspaper has immediately simplified processes, saved money, and is now serving customers better by delivering the news the way audiences want to receive it."
About Newscycle Solutions
Newscycle Solutions, which was formed by the combination of DTI, SAXOTECH, Atex Adbase and MediaSpan, delivers the most complete range of software solutions for the global news media industry, including news content management, advertising, circulation, audience, and analytics. Newscycle is a trusted technology partner serving more than 750 media companies with 8,000 properties across more than 30 countries on 6 continents. The company is headquartered in Bloomington, MN and has U.S. offices in Florida, Michigan and Utah; with international offices in Canada, Denmark, Germany, Malaysia, Norway, Sweden, and the United Kingdom. For more information, go to: http://www.newscycle.com.
Media Contact:
Lisa Speth
Newscycle Solutions
Marketing Communications Manager
lisa.speth(at)newscycle(dot)com
+1(801) 853-5068