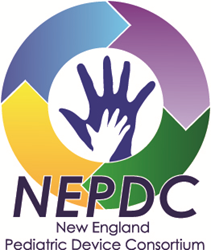 "Our Target Challenge approach helps innovators focus on problems for which solutions will have a major impact on children's lives..." said Richard Greenwald, co-Director of NEPDC
Lebanon, NH (PRWEB) June 22, 2015
The New England Pediatric Device Consortium (NEPDC) has partnered with leading advocacy groups, National Sleep Foundation and Graham's Foundation, to create a Target Challenge grant opportunity that supports device development and commercialization of novel technologies that can improve diagnosis and detection of pediatric apnea. "Each year, NEPDC sponsors Target Challenges to encourage innovation and new ideas in areas specifically identified as important 'unmet needs' for children", said Ann-Christine Duhaime, M.D, co-Director of NEPDC. "Our Target Challenge approach helps innovators focus on problems for which solutions will have a major impact on children's lives, such as improving the detection and management of apnea associated with a variety of pediatric conditions," said Richard Greenwald, co-Director of NEPDC.
Although apnea monitors are routinely used in clinical settings and may be prescribed for in home use, existing commercially available devices have several practical and technical limitations that limit their effectiveness and utility, particularly when used for child care. Due to the prevalence of pediatric apneic events and their potential life-threatening significance, improvements are needed. Fortunately, several promising new advances in technology and sensing methods have emerged, offering an opportunity for innovators and care providers to come together and address this important issue.
"Devices designed specifically for accurate sleep measurement in infants and babies are critical not only to diagnostic integrity, but to parent peace of mind," said David M. Cloud, CEO of the National Sleep Foundation. "Fortunately, we are seeing tremendous energy and innovation in smaller sensors for this special population. We are proud to be working with NEPDC on the Target Challenge and look forward to the creation of new technologies."
Following an open call for device solutions, a panel of clinicians, entrepreneurs, and technologists from the three partnering organizations will evaluate submissions based on their likelihood to positively impact pediatric care, technical feasibility, and commercialization potential. The Target Challenge will provide up to 200 hours of in-kind service to each grant awardee and will distribute up to $60,000. Assistance from NEPDC's network of engineers, researchers, clinicians, and entrepreneurs covers all aspects of commercialization, including technical, clinical, regulatory, and business support.
"Prescribed at home monitors should provide important peace of mind for parents along with data that can help them care for their preemies, but it's more common that these devices keep parents frazzled and sleep deprived thanks to repeated false alarms," said Nick Hall, Founder and President of Graham's Foundation, which empowers parents of premature babies through support, advocacy, and research to improve outcomes for their preemies and themselves. "We know there is a real need for improvements to monitor technology, and we're excited that our community of parents will be helping to find a more effective solution for parents caring for preemies at home."
Additional details on the Target Challenge can be found by vising the NEPDC website. Those interested in submitting medical device concepts must first register on-line and submit abstracts by August 1, 2015. Following abstract review, full proposals will be selected by invitation only through August 10, 2015.
About New England Pediatric Device Consortium (NEPDC)
NEPDC is a non-profit consortium that provides infrastructure, expert consultation to innovators, and execution of technology translation and commercialization of pediatric technologies. NEPDC is funded by the FDA's Office of Orphan Product Development as part of the Pediatric Device Consortium network to accelerate commercialization of safe and effective technologies for pediatric populations. NEPDC fosters commercialization by connecting innovators with an extensive network of clinicians, researchers, technologists, and business development specialists located at institutions throughout New England. NEPDC member institutions include: Mass General Hospital for Children, Simbex, CIMIT, Institute for Pediatric Innovation, and The Dartmouth Institute for Health Policy and Clinical Practice. For further information, visit http://www.NEPDC.org.
About the National Sleep Foundation
The National Sleep Foundation is dedicated to improving health and well-being through sleep education and advocacy. It is well known for its annual Sleep in America® poll. The Foundation is a charitable, educational and scientific not-for-profit organization located in Washington, DC. Its membership includes researchers and clinicians focused on sleep medicine, health professionals, patients, families affected by drowsy driving and more than 900 healthcare facilities. For more information, please visit http://www.sleepfoundation.org.
National Sleep Foundation Contact
Jennifer Williams
(202) 631-1205
jwilliams(at)sleepfoundation(dot)org
About Graham's Foundation
Graham's Foundation empowers parents of premature babies through support, advocacy and research to improve outcomes for their preemies and themselves. In addition to our NICU, transition home, and remembrance care package programs, we have 20 trained parent mentors available 24/7 via email, phone, and text and the market-leading app, MyPreemie. We connect organizations, medical professionals, and brands with thousands of preemie parent voices to impact positive change for preemies and their families. And we represent the needs of preemie parents at conferences around the world attended by neonatologists, neonatal nurses, industry, academics and other professionals who work closely with preemies and their families. Visit http://GrahamsFoundation.org to learn more.
Graham's Foundation Contact
Nick Hall
888-466-2948 ext. 701
Nick(at)grahamsfoundation(dot)org