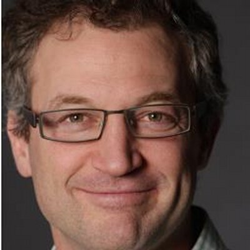 I'm pretty excited to have SharePoint Fest – Seattle right in Microsoft HQ's backyard. I'm envisioning the Washington State Convention Center all a'buzz with talented speakers (trainers really) sharing their knowledge.
Seattle, Washington (PRWEB) July 07, 2015
Mark Kashman will deliver a session at SharePoint Fest Seattle on August 19, 2015. His session will be held at the Washington State Convention Center in downtown Seattle.
SharePoint Fest is a two-day training conference (plus an optional day of workshops) that will have over 70 sessions spread across multiple tracks that brings together SharePoint enthusiasts and practitioners with many of the leading SharePoint experts and solution providers in the country.
Mark Kashman's session:
4:20 p.m. Wednesday - SharePoint at the Core of Reinventing Productivity
About Mark Kashman:
Mark is a Senior Product Manager on the SharePoint team focusing primarily on SharePoint Online and NextGen Portals. He has worked at MSFT since 2000. He started working with SharePoint building a digital asset management (DAM) solution built on top of SharePoint 2007 (IMM, the Interactive Media Manager) before moving to the SharePoint team. He lives in the Sammamish, WA area and enjoys kayaking, biking, hiking, ballet/soccer/science club/swimming (all the Dad duties), and quiet-bird-chirping moments for reading books on his WP8.1 Kindle app when not playing that darned addictive Bejeweled LIVE+.