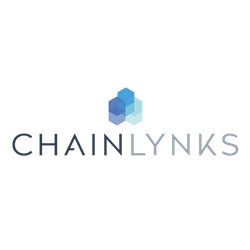 "...as the calls for our skills in the cryptocurrency space increased, our philosophy to remain proactive..."
Irvine, California (PRWEB) June 23, 2015
Irvine, CA - Introducing ChainLynks, a consultancy whose primary focus is to develop solutions using the blockchain framework.  This framework presently functions as the digital ledger for certain cryptocurrencies, like Bitcoin. The company's goal is to educate businesses on how to most effectively leverage this technology to enrich their potential and prepare for the future. ChainLynks will also continue cultivating their own inventions and intellectual property to better utilize the framework for the marketing and finance industries. Chainlynks has various experts that can assist companies of different sizes to understand how to exploit the blockchain framework.  The objective is to help align their services to profit from this space.
Chainlynks was born from a need to better understand and educate the masses about the ever evolving digital currency landscape. Initially an enterprise and mobile development service provider, Chainlynks adjusted their business model to quickly adapt to the demands and increased interest in the cryptocurrency space. Understanding the potential to not only disrupt, but change the way in which business is done, Chainlynks was ready to be a forefront for this technology.
Chainlynks has a secondary arm outside its consultancy division called SideLynks.  Sidelynks develops products and enhancements to expand the blockchain framework.  These products help businesses better understand the purchasing needs of consumers while offering consumers incentives for providing additional data. Sidelynks is following the evolution of the framework closely and has developed a portfolio to take advantage of unrecognized opportunities.
"This is a very exciting time for our company and our clients.   We've already made several moves to position and distinguish ourselves as subject matter experts and developers of the framework. We are aligning with one of the world's largest technology companies to further our influence in this space. And the best part is that this is only the beginning…."  J.A. Thompson, Director, Media/Investor Relations
About Chainlynks
Chainlynks is an Orange County-based consultancy and incubator. It specializes in the blockchain crypto-currency space.  For more information, please visit http://www.chainlynks.com/.