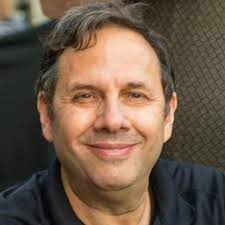 I'm honored to be among the group of great speakers that SPFest is bringing to the Pacific Northwest. I look forward to meeting, teaching and learning from a whole new group of attendees.
Seattle, Washington (PRWEB) July 16, 2015
Ruven Gotz will deliver a workshop and two sessions at SharePoint Fest Seattle August 18-20, 2015. His workshop and two sessions will be held at the Washington State Convention Center in downtown Seattle.
SharePoint Fest is a two-day training conference (plus an optional day of workshops) that will have over 70 sessions spread across multiple tracks that brings together SharePoint enthusiasts and practitioners with many of the leading SharePoint experts and solution providers in the country.
Ruven Gotz' full-day workshop:
8:30 am Tuesday - Getting Scope and Requirements Right the First Time! Innovative Tools that Work and can be put into use Tomorrow
Ruven Gotz' sessions:
11:20 am Wednesday -Enterprise Social: Is there really any value there?
11:20 Thursday - Enterprise Social: The Pain of Metadata: Understand it, explain it, win!
About Ruven Gotz:
Ruven Gotz leads the Collaboration Practice in New York City for Avanade, Microsoft's Global Partner. As a SharePoint MVP, Yammer Certified Community Manager, speaker and author with over 20 years of IT industry experience, Ruven has spent the past decade delivering award-winning SharePoint solutions and advising clients on collaboration, governance and other aspects of applying technology to enhance productivity.