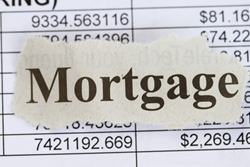 The National Association of Realtors is among those working to make sure the transition runs smoothly for lenders and consumers alike
Chicago, IL (PRWEB) June 19, 2015
Professional lending operations must abide by the TILA-RESPA Integrated Disclosure Rule by August 1, according to the Consumer Financial Protection Bureau. The new regulation aims to simplify the loan application process and improve consumers' understanding of loan condition which The Federal Savings Bank, a Midwest based lender, is pleased about.
CFPB responds to requests
While these developments are beneficial for individuals, such as first-time home buyers, applying for loans, professionals in the lending industry, like The Federal Savings Bank, a veteran owned Midwest based lender, are calling for clarity when it comes to the strict enforcement of this regulation that may be difficult to initially adopt. Many industry leaders reached out to the CFPB requesting a grace period or some sort of understanding for those who are truly trying to adhere to the new rule. Fortunately, CFPB announced it would be sensitive to those making a good-faith effort to comply with TRID.
The National Association of Realtors is among those working to make sure the transition runs smoothly for lenders and consumers alike.
Continual development necessary
In addition to ensuring the CFPB understands and recognizes when a creditor is attempting to comply, avoiding closing delays with the implementation of TRID is also important.
"While NAR appreciates the CFPB's understanding of the difficulties involved in making a change of this magnitude, we hope that continued dialog with U.S. Senate and House leaders will result in a solution that allows the lending industry and CFPB to address any implementation issues and minimize costly closing delays for home buyers and sellers," noted NAR's President Chris Polychron.
The trade organization plans to continue working with the CFPB to help with TRID compliance.
More clarification and communication regarding the enforcement of the new regulation will ensure a smooth and proper transition.
Contact The Federal Savings Bank, a veteran owned bank, to learn more about mortgages.