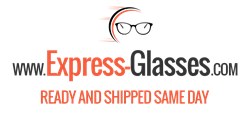 Its not fast its express, same day shipping for online eyeglasses.
New York, NY (PRWEB) June 30, 2015
After many requests from international visitors have international shipping when buying eyeglasses online , finally its here, http://www.express-glasses.com is proud to announce its collaboration with DHL for international shipping, and offer express shipping rates, for many location, ask about shipping with DHL Express when calling or visiting the express glasses website. express glasses is investing its efforts to provide customs with the kind of support one would expect when looking to buy eyeglasses online from a foreign country. Expertise and variety of shipping solutions with a wealth of knowledge in international shipping that would ease the visitors mined.
Express glasses also takes advantage of DHL ProView online tracking service for DHL Express account holders that provides automatic notifications to anyone specified — via email or text message, for example when shipments sent are picked up, delivered, and more. DHL ProView also monitors shipments online by account number. means the customer always knows the status of the order, both in the office or on the go. Best of all, it provides the shipment information need to keep customers and the express glasses support team, up to date and in sync.
Express-Glasses redesigned the website and also add some features like the search feature shoppers can refine their search based on color, and also get a preview image before finishing a search so there is no need to click enter before the item is presented, this feature makes search a so enjoyable and easy. Express-Glasses always offered the option of colors, and prescriptions but now the lens can be color tinted to create a custom sunglasses, with or without a prescription. Customers can send their prescriptions easily by uploading a file, faxing, emailing, or entering it themselves online. But there is one more thing, not least eyeglasses, visit http://www.express-glasses.com. These days people that buy eyeglasses online expects fast shipping but very often are disappointed because most online eyeglasses stores sent the glasses within 14 days of ordering, but guess what the express glasses online store ships its eyeglasses on the same day so the user don't have to wait more then 3-4 days tops.
About Express-Glasses:
Express-Glasses makes its own eyeglasses frames, providing a better quality product for less money. The friendly online store carries a variety of eyewear for men, women, and kids. With experienced professionals and certified opticians, Express-Glasses ranks as one of the top online optical providers. Products on the website are in stock and available to be shipped the same day of ordering.