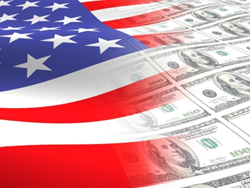 This program is designed to address the disparity that exists and provide opportunities for small business loans for veterans and others who have served and protected our country
New York, NY (PRWEB) June 22, 2015
Small business loans for veterans, active duty military and first responders are the focus of a new initiative announced by PuZLink, LLC, a business development firm that builds companies and serves as a referral resource for growth-oriented businesses.
There are more than 2.5 million veteran-owned businesses in the United States, plus additional business startups involving active duty military or current and former police officers, firefighters and other first responders. Loan applications from these businesses are often declined by traditional funding sources such as banks or venture capital firms. The current funding environment within the financial community is cautious at best, and obtaining small business loans for veterans has become more challenging, particularly in the face of increased scrutiny by banking regulators.
According to a report published in March 2012 by the Small Business Administration, more than 82 percent of startup funds for veteran-owned businesses come from personal savings or other forms of personal assets, such as home equity loans or credit card accounts.
"Our veteran population has been hit hard by this trend" said David Capo, CEO of PuZLink. "The money is not trickling down to them, and many have been forced to explore alternative funding sources to grow their businesses or, in many cases, keep them afloat."
"Even those alternative sources don't always pan out," he continued. "This program is designed to address the disparity that exists and provide opportunities for small business loans for veterans and others who have served and protected our country."
PuZLink will mobilize its own internal resources, together with those of partnering businesses and financial institutions, to provide creative financing solutions for veterans, active duty military and first responders. The company is in a unique position to help, having a stable of business entities willing to serve those who have served others.
PuZLink's program will combine the resources of those businesses, along with those of national lenders and independent sales organizations, to identify qualified small businesses in need of capital and help them obtain the financing they need. The company is actively interviewing candidates for potential partnership and/or acquisition.
Capo has been involved in programs that support both military veterans and public safety officers, including H4HUS.org (Hearts for Heroes Corp.), which provides equine- and canine-assisted therapy for military veterans with PTSD, and the New York Police & Fire Widows & Children's Benefit Fund.
"Our veterans and first responders are a tight-knit, loyal and dedicated group, and they are patriots," he said. "They need our help, and PuZLink is committed to supporting their business efforts across the country."
In addition to small business loans for veterans, PuZLink's business entities and strategic partners provide a wide variety of veteran assistance programs. These include:

Interest Free Loan Programs
Job Placement Services
Personal Finance
Financial Planning
Consumer Savings
Family and Friends Programs
PTSD Animal Therapy
Widows and Children's' Benefits
Homeless Veteran Services
Technology & Education
About PuZLink
PuZLink, LLC is a business development firm that builds companies and serves as a referral resource for growth-oriented businesses. More information is available online at http://www.PuZLink.com.
Media Relations:
Tom Delamater
PuZLink, LLC
(330) 437-5975