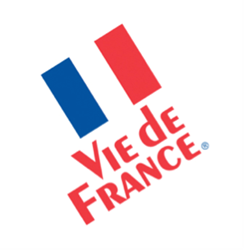 (PRWEB) June 22, 2015
Vie de France, the nation's premier manufacturer of authentic, European-inspired bakery products, has introduced two new products that will enhance operators' offerings across all dayparts. Vie de France Gourmet Burger Buns and Pre-Portioned Scones will be distinctive additions to any menu.
Vie de France Gourmet Burger Buns come in five varieties – Plain, Sesame, Wheat and Poppyseed Kaiser Buns and Brioche Buns. The Kaiser Buns are made slightly denser, adding more flavor and body compared to many Kaiser buns, which typically use a simple white bread recipe. The Brioche Bun is a traditional French brioche made with butter, eggs and sugar, giving it a sweet, rich flavor.
"We recognize that sandwiches continue to be a growing segment on foodservice menus, especially burgers," says Jennifer Sharp, Director of Marketing for Vie de France. "These products are meant to give operators a high-quality choice to upscale their sandwich offerings, adding value and taste."
The Gourmet Burger Buns come pre-sliced to reduced labor for operators. The Kaiser Buns are also pillow-packed (6 packs of 20 pieces), which also helps operators to better manage their inventory.
As breakfast continues to dominate as the fastest growing daypart in foodservice, the new Vie de France Scones will enhance the company's large selection of croissants and muffin batters.
The Scones are pre-portioned and go from freezer to oven to customer in minutes. The square shape can be cut in halves or quarters to vary the size served to customers, and they have 0g trans fat and a 6-month freezer life.
"Handheld items and minis are extremely popular right now," remarks Sharp. "Our Scones are on-trend especially if the operator quarters each scone for a smaller portion. They are ideal for caterers, bakery-cafes, breakfast restaurants and even in-store bakeries."
For more information on the new products, contact your foodservice distributor or Vie de France at 800-446-4404 or visit http://www.viedefrance.com.
Since 1971, Vie de France has grown to be the nation's premier supplier of authentic French bakery goods. With over 400 items, Vie de France offers a comprehensive line of high-quality desserts, croissants, breads, cookie dough and muffin batters for retail and foodservice.