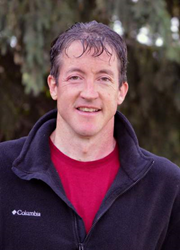 Our team consists of the finest web designers, digital marketers and SEO experts in the Twin Cities. -- Ryan Berkness, founder and CEO of PR Caffeine
Burnsville, MN (PRWEB) June 22, 2015
Since Ryan Berkness founded PR Caffeine in 2012, the company has grown into a team of more than 140 industry experts. This spring PR Caffeine added three new team members: Todd Churchill, Ryan Korpi and Bonnie Rae Backer.
"We owe our continued success to the people who work for or with us. If it were not for them, PR Caffeine would not be where it is now," said Ryan Berkness, founder and CEO of PR Caffeine. "Our team consists of the finest web designers, digital marketers and SEO experts in the Twin Cities. It is an honor to welcome these three to the PR Caffeine team."
Churchill serves in an advisory CFO role for PR Caffeine. He is the owner and founder of CFO Insights, LLC, and has helped more than 90 company founders focus on their purpose and passion for solving customers' needs by designing, implementing and monitoring behind the scenes business efforts. Churchill also founded and ran Thousand Hills Cattle Company for more than 12 years.
Churchill received his bachelor's degree in speech communication and rhetoric as well as accounting from St. Olaf College. In addition, he attended the University of Minnesota for advanced coursework in accounting and taxation.
As sales director, Korpi cultivates prospective clients into brand ambassadors for PR Caffeine. He studied business at North Central University and most recently worked as a sales and leasing specialist for Morrie's Automotive Group.
In her role as executive assistant, Backer assists Berkness in running the business, finances and office. She also assists with PR Caffeine client relations. Backer has more than 25 years of experience as an executive assistant at the C-level. She studied executive office administration at Hennepin Technical College.
Due to the growth of the PR Caffeine team and clientele, the company has moved to a new location in Burnsville. The new office location is: 2438 E. 117th St., Suite 100.
About PR Caffeine
Based in Burnsville, Minn., PR Caffeine is a digital marketing agency offering services of marketing, training classes, SEO, web design, social media and e-commerce. The company was founded in 2012 by Ryan Berkness and differentiates itself by providing 24-hour dashboard access, weekly reporting, top client support and affordable pricing. For more information visit prcaffeine.com.