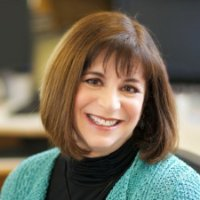 SharePoint Fest events consistently bring together great speakers and an engaged audience. This makes a great experience for everyone involved.
Seattle, Washington (PRWEB) July 08, 2015
Susan Hanley will deliver two sessions at SharePoint Fest Seattle on August 19 and August 20, 2015. Her two sessions will be held at the Washington State Convention Center in downtown Seattle.
SharePoint Fest is a two-day training conference (plus an optional day of workshops) that will have over 70 sessions spread across multiple tracks that brings together SharePoint enthusiasts and practitioners with many of the leading SharePoint experts and solution providers in the country.
Susan Hanley's sessions:
1:30 pm Wednesday - It's all About that Case! Demonstrating Clear, Measurable Value from your Enterprise Social Initiative
2:00 pm Thursday - Breaking Down Barriers in the Land of the Dinosaurs: developing a strategic social collaboration strategy in the real world
About Susan Hanley:
Susan Hanley is an independent consultant and Office 365 MVP specializing in the "people side" of collaboration and knowledge management solutions. She is the co-author of three popular SharePoint books that focus on business challenges - Essential SharePoint 2007, Essential SharePoint 2010, and Essential SharePoint 2013: Practical Guidance for Measurable Business Results. She also writes the Essential SharePoint blog for NetworkWorld at http://www.networkworld.com/blog/essential-sharepoint. Her areas of expertise include strategy, information architecture, user adoption, governance and business value metrics. Immediately prior to establishing her own consulting practice, Sue led the Portals, Collaboration, and Content Management practice for Dell Professional Services.