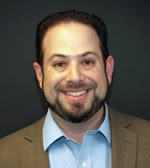 SharePointFest continues to branch out to new geographies, such as Seattle, allowing attendees to get consistently high quality sessions from industry experts in their own locale. I am looking forward to sharing my sessions!
Seattle, Washington (PRWEB) June 30, 2015
Jason Himmelstein will deliver two sessions at SharePoint Fest Seattle on August 19 and August 20, 2015. His two sessions will be held at the Washington State Convention Center in downtown Seattle.
SharePoint Fest is a two-day training conference (plus an optional day of workshops) that will have over 70 sessions spread across multiple tracks that brings together SharePoint enthusiasts and practitioners with many of the leading SharePoint experts and solution providers in the country.
Jason Himmelstein's sessions:
11:20 am Wednesday - Azure & SharePoint: the why & the how
11:20 am Thursday - Business Intelligence in SharePoint 2013: Empowering users to change their world
About Jason Himmelstein:
Jason Himmelstein is an ITPro Solutions Architect with more than 18 years of experience working with Microsoft and related technologies. With a passion for technology, Jason has spent the past 8 years dedicated to SharePoint and now Office 365, becoming a recognized expert in the field. Jason has successfully architected solutions for up to 120,000 users and maintains an active speaking schedule, addressing conferences around the world. He is currently the Office 365 Advisory Services Manager for Rackspace.
Jason is the author of the O'Reilly book "Developing Business Intelligence Apps for SharePoint", one of the organizers of New Hampshire SharePoint Users Group, New Hampshire, SharePoint Saturday New Hampshire, and assists in organizing many other community events. Outside of this crazy working world he is a happily married father of 2 boys, a die-hard Texas Longhorns and San Antonio Spurs fan.