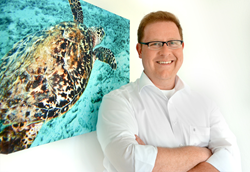 As the August training days are our first in Boston, but the last in North-East America in this year, we are expecting a great turnout from many of our established clients including: MobileMini, IBM, Washington State University and Washington State Liquor
Boston, Massachusetts, United States (PRWEB UK) 22 June 2015
OTRS Group, the world's leading provider of open-source and IT service software solutions announces new IT service software training will take place in Boston, 24-27 August 2015. Users of the free to download "Helpdesk and IT Service Management" software can learn how to:

Install, configure, customize and manage OTRS
Increase their service desk's efficiency with its extensive features.
Earlier this year OTRS launched new training in Chile and previously these sessions were only held in Malaysia, Hong Kong, the Netherlands, Sweden and regularly in Germany.
Chief Information Officer Christopher Kuhn says: "Open Source software is great for saving on licensing costs and deploying it independently from the vendor. However, effective, it relies entirely on the client – as the vendor, we are the experts of our own systems and aim to use these sessions to part best practice and advanced system knowledge onto our strong client base in Canada. Training is a cost to any business but we believe the benefits of that expertise will result in long-term time and cost-saving."
Training for IT professionals in the US is one of a few services offered by vendors around the country.
Public OTRS training sessions provide an excellent opportunity for all users of the IT service software OTRS so the training is available for anyone to sign up to, however OTRS Business Solution™ customers will be given a 50% discount off the event price.
Kuhn concludes: "As the August training days are our first in Boston, but the last in North-East America in this year, we are expecting a great turnout from many of our established clients including: MobileMini, IBM, Washington State University and Washington State Liquor Control Board from the US as well as Hyperwallet Systems and University of Alberta from Canada. New users are also welcome, but are urged to book a place early."
There are seven places available for each session which will optimize the learning of participants to ensure the IT service software OTRS is correctly installed, configured and maintained - OTRS experts will guide participants every step of the way, and will unveil useful configurations of the OTRS system for example how to give different authorizations to users, mapping of queues according to the structure of your organizations as well as process automatizations with the OTRS Process Management module.
To book your place please contact sales(at)otrs(dot)com or visit: https://www.otrs.com/public-otrs-trainings/
About OTRS Group
OTRS Group is the vendor and world's leading provider of the open-source OTRS Service Management Suite, including the cloud based OTRS Business Solution™ Managed solution, as well as the OTRS Help Desk software and the ITIL® V3-compliant IT Service Management software module OTRS::ITSM. With subsidiaries in the US, the Netherlands, Hong Kong, Malaysia and Mexico, OTRS Group offers managed services as well as training seminars, service support, consulting and software development to businesses that wish to increase the efficiency of their service management while saving costs and resources. Key customers include industry leaders such as NASA, IBM, Hewlett Packard, Lufthansa, Boeing, Porsche as well as 150,000 other organizations worldwide. OTRS is available in 34 languages, offers an associated iPhone App, and is used by 60 percent of the DAX 30 companies. Find out more about OTRS and our services at http://www.otrs.com.