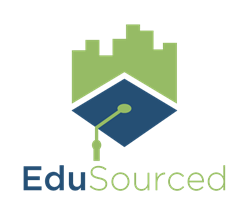 "EduSourced makes it easier to 'quantify' this value by providing student, client, and project information in a centralized location."
Columbus, Ohio (PRWEB) June 22, 2015
Student consultants at the Innovation Immersion Program (IIP) are taking project-based learning into their own hands with the help of cloud-based collaboration platform EduSourced.
IIP is first exclusively student-led organization to partner with EduSourced. The program's director, Farva Jafri, saw firsthand how the technology supports action learning when she was a consultant at Illinois Business Consulting (IBC), the nation's largest student consultancy, run by the University of Illinois Urbana-Champaign. In choosing EduSourced to enhance her own program, she becomes the recently developed technology's first repeat user.
"In IIP, we have been using Google Drive and Dropbox despite the fact that we pride ourselves on being a professional organization," said Jafri. "We need a way to be able to centrally store information across all projects. EduSourced is giving us that opportunity."
By centralizing and standardizing project data, EduSourced doesn't just help experiential programs become more efficient. It helps validate project-based learning across university campuses.
"Anyone who runs experiential learning in today's environment still has to make the case for the value their program provides," said Andrew Allen, IBC's director. "EduSourced makes it easier to 'quantify' this value by providing student, client, and project information in a centralized location."
EduSourced believes that, by helping programs like IBC and IIP better coordinate their programs, action learning will gain momentum on more university campuses. According to EduSourced's founder and CEO David Comisford, working with student groups as well as university-backed programs like IBC is a promising sign.
"Institutions such as Illinois are differentiating themselves by making real-world learning central to the student experience," Comisford said. "Students have the most to gain here, but the institutions and employers win as well. This is a highly effective recruitment strategy for employers."
For Jafri, student consulting provided insights and job training that transcended the traditional classroom experience. "I had no clue what consulting was when I started my academic career," she said. "Eleven management consulting projects later, I feel well equipped to enter the field."
###
About EduSourced
EduSourced is the leading technology solution for experiential and action-learning programs. This cloud-based collaborative platform was designed specifically for experiential programs in higher education as a single repository for all project activity providing program staff, faculty, students and clients with a comprehensive tool for process management, communication and collaboration.
http://www.edusourced.com
About Innovation Immersion Program
The Innovation Immersion Program (IIP) is a student-run, global consultancy that bridges interdisciplinary gaps to connect students to technology and entrepreneurial companies, creating international networks for lifelong bonds. Students participating in IIP expanding network develop professional skills and collaborate with like-minded colleagues from all over the world to accelerate the growth of technological ventures in a multitude of industries.
http://www.innovationimmersion.net
About Illinois Business Consulting
Illinois Business Consulting (IBC) is the largest professionally-managed, student-run university consulting organization in the country. Housed in the College of Business at the University of Illinois, IBC provides students with real-world project opportunities while helping clients solve challenges and identify opportunities. IBC conducts more than 70 projects every year with Fortune 100, mid-sized and startup companies and nonprofit organizations.
http://www.ibc.illinois.edu