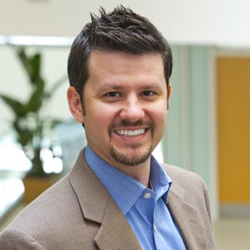 Seattle will be my 5th SharePoint Fest, and I continue to be both humbled to be invited and impressed by the SP Fest team and the content at the event. These are some of the best and brightest minds in the SharePoint world,
Seattle, Washington (PRWEB) July 01, 2015
Curtis Hughes will deliver two sessions at SharePoint Fest Seattle on August 19 and August 20, 2015. His two sessions will be held at the Washington State Convention Center in downtown Seattle.
SharePoint Fest is a two-day training conference (plus an optional day of workshops) that will have over 70 sessions spread across multiple tracks that brings together SharePoint enthusiasts and practitioners with many of the leading SharePoint experts and solution providers in the country.
Curtis Hughes' sessions:
11:20 am Wednesday - Failure to Connect: Why Organizations Aren't Getting More From Collaboration
9:55 am Thursday - The 7 Deadly Sins of SharePoint: Planning Successful Implementations and Avoiding Project Failure
About Curtis Hughes:
Curtis Hughes is an entrepreneur, speaker, and author, as well as a Co-founder and Managing Partner of Charlotte-based C5 Insight, a team of strategists, consultants and technology experts that help organizations work together better. Curtis has over 15 years of experience consulting with businesses and government agencies across North America, Europe and Asia in the areas of collaboration, business process improvement, as well as cloud and platform software architecture. He has been actively working in the SharePoint community since 1999, when the product was then called Site Server. In addition to his professional roles, he has served in a leadership role for the Information Technology Advisory Council (ITAC) for the American Red Cross, is a board member for the UNC Charlotte College of Computing and Informatics, and at the ripe age of 34, was named as one of Charlotte's prestigious "40 Under 40" in recognition of his business accomplishments and commitment to the community.