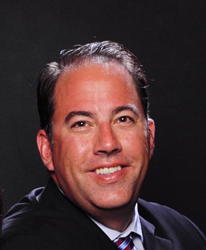 "My experience in the healthcare and IT industries seems a perfect fit with ERT's mission of innovating better health through the delivery of reliable and high quality clinical research solutions."
Philadelphia (PRWEB) June 22, 2015
ERT, a leading global provider of high-quality patient safety and efficacy endpoint data collection, cloud analytics and workflow solutions, today announced the appointment of Steve Nuckols to the position of Executive Vice President and Chief Commercial Officer (CCO). As CCO, Nuckols will be responsible for all global business development activities within ERT, with primary focus on ensuring ERT's products and services best meet the needs of its global pharmaceutical customers.
"I'm excited to lead ERT's global commercial efforts and to join ERT's well established executive management team," said Nuckols. "My experience in the healthcare and IT industries seems a perfect fit with ERT's mission of innovating better health through the delivery of reliable and high quality clinical research solutions."
Mr. Nuckols brings over 20 years of professional business acumen to ERT, including positions of significant responsibility in the software applications, hardware and services field. He comes to ERT from GE Healthcare where he was VP and General Manager for Central Region IT, responsible for the strategic direction and delivery of sales, services, marketing and customer satisfaction for solutions supporting business, clinical and imaging applications.
"Steve's strong focus on technology – combined with his unwavering focus on results – makes him uniquely qualified to provide leadership to ERT's commercial team and strategic direction for the organization," said Jim Corrigan, President and CEO of ERT. "His real-world experience in effectively meeting the healthcare industry's needs will prove valuable as we continue to advance our strategy of delivering innovative solutions that help our customers administer better care and, ultimately, improve patients' lives."
For more information on ERT's executive management team, visit http://www.ert.com/about-us.
About ERT
ERT (http://www.ert.com) is a leading provider of high-quality patient safety and efficacy endpoint data collection solutions for use in clinical drug development. ERT delivers a combination of technology, services and clinical consulting that increase the accuracy and reliability of patient data and improve the efficiency of the clinical development process throughout the product lifecycle. ERT delivers the most widely deployed solutions in centralized Cardiac Safety, Respiratory, Suicide Risk Assessment, electronic Clinical Outcome Assessments (eCOA) – which includes patient-, clinician-, observer- and performance-reported outcomes – and cloud-based analytics and performance metrics. By efficiently integrating these solutions through a system built upon a scientific and regulatory foundation, ERT collects, analyzes and delivers safety and efficacy data critical to the approval, labeling and reimbursement of pharmaceutical products. ERT is a global organization with headquarters in Philadelphia, PA and offices throughout the U.S., U.K., Switzerland, Japan and Germany.