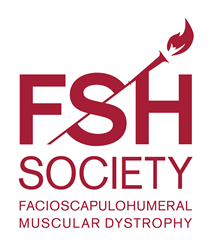 (PRWEB) June 22, 2015
Join nationally renowned pianist and coach to the San Francisco Merola Opera Program, Steven Blier, and celebrated soprano Julia Bullock to raise funds for the FSH Society and muscular dystrophy research. "Songs in the Key of Steven Blier" will be a festive evening starting with a reception and silent auction followed by dinner, a live auction and concert. The event is open to the public, with Gala tickets starting at $150 and VIP tickets at $250. All proceeds go to the award-winning non-profit, the FSH Society.
FSHD, one of the most prevalent types of muscular dystrophy, is a degenerative muscle disease that causes progressive weakness, usually starting with the face, shoulder and arms, but can affect almost any skeletal muscle. FSHD affects approximately 870,000 people yet, currently, there is no treatment or cure.
The second annual benefit concert will begin at 6:00 p.m. at the Marines' Memorial Club and Hotel at 609 Sutter Street, San Francisco, CA.
What: Songs in the Key of Steven Blier, a Benefit Concert to Support the FSH Society
Where: Marines' Memorial Club and Hotel (map), 609 Sutter Street, San Francisco, CA
When: Friday, July 17, 2015 from 6:00 – 10:00 p.m. PT
Who: The FSH Society joined by Steven Blier, pianist, and Julia Bullock, soprano.
Tickets: Tickets are available online at the FSH Society website. You can also email info(at)FSHSociety(dot)org with the subject line "SF Concert" for information on how to acquire tickets or call the FSH Society at (781) 301-6651.
About: The FSH Society, founded in 1991 by two FSHD patients, is a world leader in combating muscular dystrophy. The non-profit has provided millions of dollars in seed grants to pioneering research worldwide, creating an international collaborative network of patients and researchers. The FSH Society seeks to serve as a source of information and support for all patients and families with FSHD; act as a driving force in the development of research directed towards treatments and ultimately a cure; and bring support to patients and research for FSHD through effective engagement of governmental and private sector organizations and entities. For six consecutive years, the FSH Society has received the Charity Navigator's four-star rating, the highest distinction held by less than four percent of non-profit organizations in the country. The FSH Society offers a community of support, news and information for FSHD patients and families through its website at http://www.fshsociety.org. For more information about FSHD, please contact the Society at (781) 301-6649.
Press Contacts:
June Kinoshita: The FSH Society
781.301.6649; june.kinoshita(at)fshsociety(dot)org
Victoria Khamsombath: SHIFT Communications
415.591.8464; FSHSociety(at)shiftcomm(dot)com