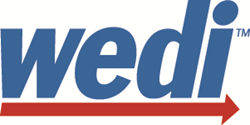 The risk of cyberattacks is no longer limited to the IT desk – it is a key business issue that must be addressed by executive leadership teams in order to build that 'culture of prevention.'
RESTON, Va. (PRWEB) June 22, 2015
The Workgroup for Electronic Data Interchange (WEDI), the nation's leading nonprofit authority on the use of health IT to create efficiencies in healthcare information exchange, announced the development of a primer on cybersecurity in healthcare titled "Perspectives on Cybersecurity in Healthcare." With cybersecurity now such a critical strategic asset that must be addressed by every organization in today's healthcare environment, this primer briefly illustrates some of the challenges that healthcare organizations face in defending themselves from cyberattacks, and discusses some of the vectors in which they occur.
The document covers three prime areas of the cybersecurity topic:
1. The Lifecycle of Cyberattacks and Defense;
2. The Anatomy of an Attack; and
3. Building a Culture of Prevention.
"The frequency, scope and sophistication of cyberattacks are growing at a worrisome rate in healthcare. Between 2010 and 2014, approximately 37 million healthcare records were compromised in data breaches. But in the first four months of 2015 alone, more than 99 million healthcare records have already been exposed through 93 separate attacks," said Devin Jopp, Ed.D, president and CEO of WEDI. "The risk of cyberattacks is no longer limited to the IT desk – it is a key business issue that must be addressed by executive leadership teams in order to build that 'culture of prevention.'"
The "Perspectives on Cybersecurity in Healthcare" primer was made possible through the support of Fortinet, and is available on the WEDI website.
About WEDI
The Workgroup for Electronic Data Interchange (WEDI) is the leading authority on the use of health IT to improve healthcare information exchange in order to enhance the quality of care, improve efficiency, and reduce costs of our nation's healthcare system. WEDI was formed in 1991 by the Secretary of Health and Human Services (HHS) and was designated in the 1996 HIPAA legislation as an advisor to HHS. WEDI's membership includes a broad coalition of organizations, including: hospitals, providers, health plans, vendors, government agencies, consumers, not-for-profit organizations, and standards development organizations. To learn more, visit http://www.wedi.org and connect with us on Twitter, Facebook and LinkedIn.