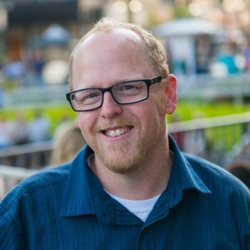 There's only one other place near Seattle with this much SharePoint expertise and there you'd need an escort! Come learn the ins and outs of SharePoint from those of us that live in the trenches making SharePoint work for our customers and clients.
Seattle, WA (PRWEB) July 14, 2015
Mark Rackley will deliver a workshop and two sessions at SharePoint Fest Seattle on August 18-20, 2015. His workshop and two sessions will be held at the Washington State Convention Center in downtown Seattle.
SharePoint Fest is a two-day training conference (plus an optional day of workshops) that will have over 70 sessions spread across multiple tracks that brings together SharePoint enthusiasts and practitioners with many of the leading SharePoint experts and solution providers in the country.
Mark Rackley's afternoon workshop:
1:00 pm Tuesday - Introduction to Client Side Development in SharePoint
Mark Rackley's sessions:
11:20 am Wednesday - Maximizing the SharePoint User Experience with Free 3rd Party jQuery Libraries
2:00 pm Thursday - Using jQuery to Maximize SharePoint Form Usability
About Mark Rackley:
Mark is Partner and CTO at PAIT Group with more than 20 years of experience designing and developing software solutions. Mark's daily responsibilities include forging the direction of solution architecture and development projects for clients while providing the best solutions for clients' unique problems.
As a globally recognized SharePoint geek, Mark is an active blogger, presenter, author (and bacon aficionado) who is eager to lend his real-world knowledge of SharePoint to all who need it. In addition to speaking at various SharePoint conferences, Mark is the organizer of SharePointalooza in Branson, Missouri and can be found speaking at as many Saturday events as his professional and family life will allow. Mark engages his audiences with humor, real-world stories from the trenches, and practical solutions.