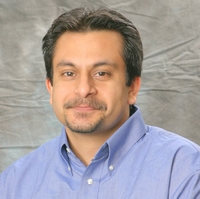 Why do things the hard way when there are so many options to create no-code solutions. Let's use the most efficient and easiest to manage solutions so we can modify them as requirements change - as they always do eventually.
Seattle, Washington (PRWEB) July 09, 2015
Asif Rehmani will deliver two sessions at SharePoint Fest Seattle on August 19 and August 20, 2015. His two sessions will be held at the Washington State Convention Center in downtown Seattle.
SharePoint Fest is a two-day training conference (plus an optional day of workshops) that will have over 70 sessions spread across multiple tracks that brings together SharePoint enthusiasts and practitioners with many of the leading SharePoint experts and solution providers in the country.
Asif Rehmani's sessions:
1:30 pm Wednesday - No-code options available to power users in Office 365
2:00 pm Thursday - Create powerful no-code SharePoint Designer 2013 Workflows in Office 365 and on-premise
About Asif Rehmani:
Asif has been training, consulting, writing and speaking on SharePoint technologies since 2002. He is a SharePoint Server MVP and MCT. Asif is the Founder and CEO of VisualSP (formerly known as SharePoint-Videos) which provides 100s of SharePoint video tutorials and is the home of VisualSP Help System : the in-context, on-demand Help for SharePoint users.
Asif has been a SharePoint speaker at numerous conferences around the world (USA, Germany, Amsterdam, Den Haag, New Zealand etc) including Microsoft's TechEd, SharePoint Conference, SPTechCon, SharePoint Connections, SharePoint Fest, Best Practices Conference, SharePoint Saturdays, SharePoint Roadshows and more. Asif is also the co-founder of the Chicago SharePoint User Group (http://www.cspug.com) and the author of the book "SharePoint 2013 - First Look for Power Users". He is also the co-author of the books "Professional SharePoint Designer 2007", "Beginning SharePoint Designer 2010" and "Real World SharePoint 2010" by Wrox publications.