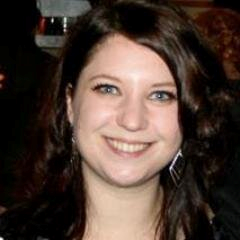 SharePoint Online Migrations can be daunting. It's different from on-prem migrations and there is not a lot of information available about best practices and pitfalls. Please join me to learn from 25 real world, small & large, SharePoint Online Migrations
Seattle, Washington (PRWEB) July 21, 2015
Erica Toelle will deliver a session at SharePoint Fest Seattle on August 19, 2015. Her session will be held at the Washington State Convention Center in downtown Seattle.
SharePoint Fest is a two-day training conference (plus an optional day of workshops) that will have over 70 sessions spread across multiple tracks that brings together SharePoint enthusiasts and practitioners with many of the leading SharePoint experts and solution providers in the country.
Erica Toelle's session:
1:30 pm Wednesday - Plan to Migrate to SharePoint Online
As organizations consider SharePoint Online as an option for hosting their SharePoint environments, users may ask themselves how an enterprise can actually move a large number of SharePoint sites to the cloud. In this session, attendees will discuss a large scale SharePoint migration to Office 365 which starts with several highly customized sites and multiple versions of SharePoint. Then they will look at the project structure and plan, staffing, benefits and pitfalls, lessons learned, hybrid services, common issues and mitigation, and how they can plan for a successful move to SharePoint Online.
About Erica Toelle:
Erica Toelle is a seasoned business consultant with experience delivering executive level strategy, marketing and information technology projects at blue chip companies. With specialization in Enterprise Content Management, Organizational Change Management, Go To Market Strategy, and deep expertise in Microsoft SharePoint, Erica leads project teams with a creative and pragmatic approach. Erica is an internationally recognized speaker on SharePoint, Office 365 and Productivity, sharing best practices and experience with practitioners through conference sessions, workshops, webinars and online publications. She currently works as a Business Development Manager for Protiviti. Visit Protiviti's website at http://sharepoint.protiviti.com/