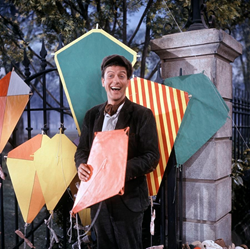 This will be a supercalifragilisticexpialidocious night!
Anaheim, CA (PRWEB) June 19, 2015
Have you ever wanted to meet and dine with everyone's favorite funny man and a true Hollywood legend? Now is your chance.
Legends Events is thrilled to announce a spectacular and truly magical, once-in-a-lifetime opportunity.
Please join Legends Events on July 16th at 7:00pm at the Grand Californian Resort and Spa in Anaheim, California with the one, the only Dick Van Dyke.
With a ticket purchase, one will enjoy a beautifully decorated private venue at Disney's Grand Californian Resort and Spa, wonderful food with a hosted bar, an exciting Q & A with Dick Van Dyke, a complimentary autograph (8" X 10" for general admission/full poster for VIP participants), a dazzling performance of songs from Mary Poppins, Chitty Chitty Bang Bang and other Disney favorites by Dick Van Dyke and the Vantastix, plus the opportunity to purchase one of a kind items including artwork in a silent auction to benefit The Walt Disney Birthplace restoration.
Twenty (20) lucky participants will have an individual photo opportunity with Dick Van Dyke. VIP ticket holders will have this included, and general admission ticket holders will have the option to purchase.
Purchase tickets at http://jollyholiday.eventzilla.net or on the Legends Events website http://www.legendsevents.org.
All proceeds from the silent auction will benefit The Walt Disney Birthplace restoration.