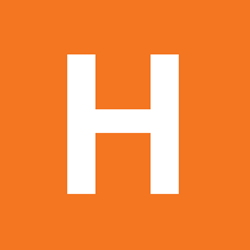 NSource IT's clients will be in very good hands with the technical support and service management teams at Hilltop Consultants - David Kaszowicz
Washington, DC (PRWEB) June 22, 2015
Hilltop Consultants and NSource IT today announced a definitive agreement for Hilltop Consultants to acquire the assets of NSource IT. This acquisition will benefit the managed IT services clients of both firms.
This transaction will create a leading technology and business consulting company with an even stronger focus on law firms, trade associations, and small- to mid-sized businesses. The combined companies will be able to leverage Hilltop Consultants InSight Managed Services platform to improve operating efficiency and create economies of scale.
"NSource IT has an excellent reputation within the legal and trade association communities" said Jim Turner, CEO of Hilltop Consultants. Their experience with Microsoft Office 365, Association Management Systems, and VoIP will bring additional value to Hilltop Consultants' clients within the region.
NSource IT founder, David Kaszowicz, will join Hilltop Consultants as Senior Vice President. "I grew a great respect for David when he was a competitor. Now that we are working together, I can see why so many trade associations and law firms relied on NSource IT for managed services," added Turner. In the future, David Kaszowicz will assist Hilltop Consultants with further expansion outside of the region.
As a result of the acquisition, the clients formerly managed and supported by NSource IT will receive the following benefits from Hilltop Consultants:

Locally staffed 24/7 helpdesk
Same day on site computer and network support
IT consultants with law firm, trade association, and small business tech support expertise
Access to improved backup, disaster recovery, and business continuity solutions
A highly experienced management team that includes a vCIO, project managers,and dedicated account managers
About Hilltop Consultants:
Hilltop Consultants was founded in 2003. Based in Washington, DC, Hilltop Consultants is best known for its unique approach to providing best-in-class managed IT and professional services to law firms, trade associations, and small- to medium-sized businesses worldwide.