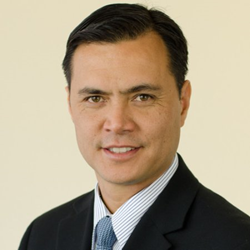 Los Angeles, California (PRWEB) June 22, 2015
CXOs Magazine, the premier source of in-depth interviews from industry leading companies and their CXOs, is proud to publish its cover story interview with Ro Kolakowski, founder and CEO of 6th Street Consulting (6SC). Specializing in developing expert Microsoft SharePoint solutions, 6SC is a strategy and technology consulting firm based in Redondo Beach, California. In this exclusive CXOs Magazine interview, Ro shares his experiences as CEO and how he has created a company specializing in developing innovative IT solutions that transform the way organizations work.
With a focus on helping companies solve their business challenges, 6SC has built a strong reputation over the past thirteen years. "First and foremost, it has to be the quality of the work that we do and the people that we have as part of our team," Ro says. "One thing that we have as a unique value proposition is that all of our employees care immensely about the quality of the work they produce. Our team is continually energized by delivering solutions that are beyond expectations."
Building 6SC into the company it is today has been quite a journey. Since its inception in 2002, Ro has built 6SC into a full-service, award-winning SharePoint consulting firm with over thirty-five employees working out of the company's Redondo Beach headquarters. With a background in finance, Ro understands the importance of sustainable growth for 6SC, which is why he believes in managing the company by empowering his team leaders. "As 6SC started to grow, I have shifted my focus now to hiring key managers, putting them in appropriate roles of responsibility and making sure they have properly defined accountability and authority to do their job," says Ro. "…I am trying to step back and manage the managers versus completing each task and each bit of work, because we have people in place to do that."
This cover story interview appears in the summer 2015 edition of CXOs Magazine. To read the full interview, click here or visit cxosmagazine.com.
About 6th Street Consulting
6th Street Consulting, the 2013 Microsoft Partner of the Year Winner for Collaboration & Content, is a strategy and technology consulting firm located in Redondo Beach, California. As a Microsoft Managed Partner with a Gold competency in Collaboration & Content and Silver competencies in Cloud Platform, Cloud Productivity, Small Business and Small and Midmarket Cloud Solutions, 6SC distinguishes itself in the top one percent of Microsoft's SharePoint partner eco-system. For more information, visit http://www.6sc.com.
About CXOs Magazine
Based in Los Angeles, California, CXOs Magazine is a national publication offering readers quality articles and in-depth interviews from industry leading companies and their CXOs. With interviews spanning across different industries and company sizes, CXOs Magazine brings its readers comprehensive coverage of today's thought leaders, business executives, and game changers. Offering cutting-edge marketing services, CXOs Magazine helps organizations share their stories, extend their market reach, and increase brand recognition. For more information, visit: http://www.cxosmagazine.com.