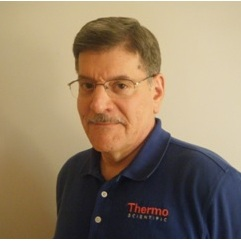 Yorba Linda, CA (PRWEB) June 22, 2015
There is a growing interest of LC-tandem MS in clinical laboratories because this analytical technique can provide definitive identification and quantitation of target compounds using chromatographic separations and specific transitions of tandem MS from precursor ions to product ions. Users can use LC-tandem MS to develop their own tests, use smaller amounts of samples, and measure several analytes in a single run.
Thermo Fisher Scientific announces a new educational webinar highlighting the use of LC-tandem MS for Clinical Lab Supervisors, Clinical Scientists, Hospital Administrators, Reference Lab Managers, and anyone interested in lab-developed tests using LC-tandem mass spectrometry . The webinar is titled "Simplify Routine Workflows – Using LC-tandem MS for General Clinical Use," featuring Dr. Joseph Di Bussolo, PhD, Senior Applications Scientist, Thermo Fisher Scientific. The webinar will be presented live June 30, 2015 at 11:00AM PT.
The webinar will describe how labs can use LC-tandem MS to simplify laboratory workflows, improve time-efficiency, increase utilization of the mass spec, and streamline data processing and record keeping. Various example compounds and workflows will be used to demonstrate 1) multiple channel HPLC (two or four channels) with or without (dilute and shoot) online sample cleanup 2) tandem MS for identification of multiple compounds in a single analytical run 3) data processing software designed to streamline laboratory workflows with built-in flexibility for assigning roles and responsibilities with an audit trail function to help ensure integrity of results.
Key Learning Objectives include:

LC-tandem MS for identification and quantitation of target compounds in one analytical run
Multiple channel HPLC with or without online sample cleanup
Streamline laboratory workflows using data processing software
Software with three permission levels (technicians, supervisors, and directors) and an audit trail function to help ensure integrity of results
Joe Di Bussolo earned his Ph.D. degree in biological sciences from Drexel University in Philadelphia. For most of the 20 years that followed, Dr. Di Bussolo helped develop and supported various analytical instruments and software products for the PerkinElmer Corporation. In 2002, Joe joined Cohesive Technologies as an applications scientist. Cohesive was acquired in 2007 by Thermo Fisher Scientific and Joe currently works under the Thermo umbrella as a senior scientist training and collaborating with customers and managing the Applications Laboratory at West Chester University of Pennsylvania. He is also an honorary faculty member and advisor in the University's Pharmaceutical Product Development program.
To learn more about this webinar and register for free, click here.
About Thermo Fisher Scientific:
Thermo Fisher Scientific Inc. is the world leader in serving science, with revenues of $17 billion and approximately 50,000 employees in 50 countries. Thermo's mission is to enable customers to make the world healthier, cleaner and safer, and help customers accelerate life sciences research, solve complex analytical challenges, improve patient diagnostics and increase laboratory productivity. Through premier brands – Thermo Scientific, Applied Biosystems, Invitrogen, Fisher Scientific and Unity Lab Services – Thermo Fisher Scientific offers an unmatched combination of innovative technologies, purchasing convenience and comprehensive support.
About LabRoots:
LabRoots is the leading scientific social networking website and producer of educational virtual events and webinars, and is a powerful advocate in amplifying global networks and communities, and contributing to the advancement of science through content sharing capabilities and encouraging group interactions.
Founded in 2008, LabRoots emphasizes digital innovation in scientific collaboration and learning. LabRoots has become a primary source for current scientific news, webinars, virtual conferences and more. Join for free and become part of the largest scientific learning community in the world.