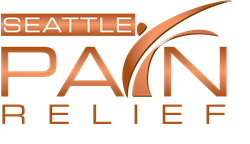 Seattle Pain Relief offers over ten effective treatments for RSD and CRPS, with amazing success at patient relief!
Seattle, Washington (PRWEB) June 22, 2015
The top pain management clinics in Seattle are now offering over ten effective treatments for CRPS and RSD. Seattle Pain Relief provides both medication management and interventional procedures with a Double Board Certified doctor, and the vast majority achieve relief. Call (855) WASH-PAIN for more information and scheduling.
Complex Regional Pain Syndrome, also known as CRPS, is an exceptionally frustrating condition that may occur after surgery, trauma or other unknown cause. It may affect one's arm or legs, and tends to occur in phases. It is also known as Reflex Sympathetic Dystrophy, or RSD.
Medication Management for CRPS may consist of oral or topical NSAIDS, opiates, neurogenic medications, anti-depressants and more. Individualized treatment is essential, as patients respond differently to medications. Interventional procedures may consist of lumbar sympathetic blocks or stellate ganglion blocks, spinal cord stimulator implants, and possibly intravenous treatment with ketamine.
At Seattle Pain Relief, patients are seen from a broad area. This includes Seattle, Tacoma and all areas in between. Most insurance is accepted including PPO's, Workers Compensation (L&I), Personal Injury Liens and Medicare. Appointments are readily available, and the success rates for the conditions are exceptionally high.
Along with RSD/CRPS, Seattle Pain Relief treats all types of conditions including back and neck pain, spinal stenosis, neuropathy, migraines, failed back surgery and sciatica to name a few.
Call (855) WASH-PAIN for more information and scheduling with pain management Seattle trusts.